Les Roches Jin Jiang Holds First Virtual Graduation Ceremony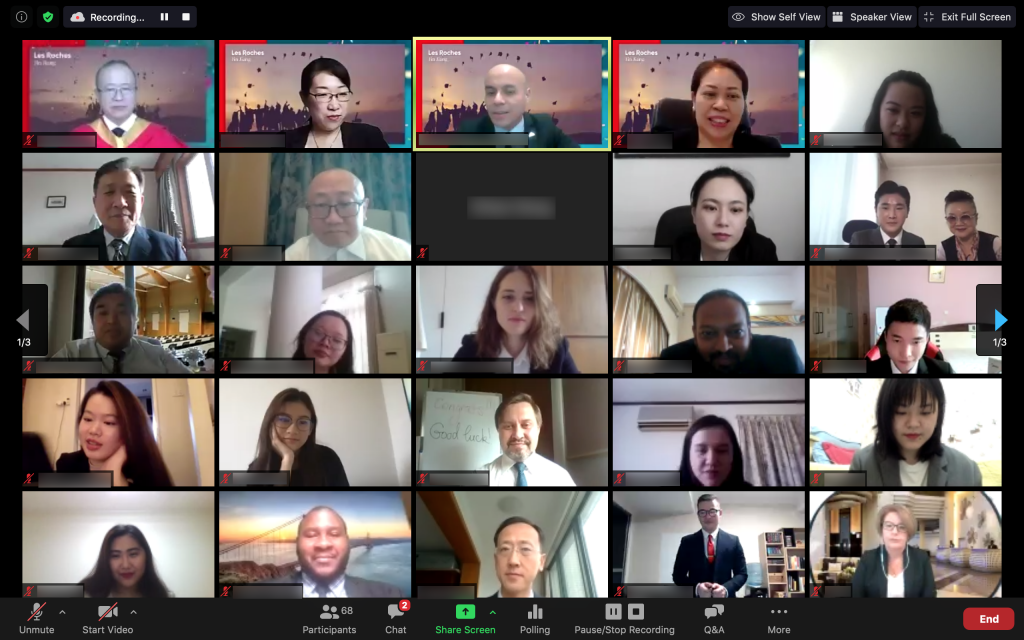 For the first time in its 15-year history, Les Roches Jin Jiang held its graduation ceremony fully online.
Held on July 17 via Zoom Webinar, the virtual graduation celebrates the achievements of students who have completed the requirements necessary to obtain their Hotel Management certificates.
With the semester done fully online and ongoing regulations restricting travel and mass gatherings, the virtual event provided a fresh alternative for both students and faculty to come together as a community and celebrate the achievements of the school's graduating students.
In his welcome address, Campus Director Michael Bao began by congratulating the attendees for their resilience in going through this "unprecedented semester with challenges and uncertainties". By completing the semester online, he says that graduates have added another skill to their portfolio—one that will prove fundamental in a world where quickly adapting to change is the new normal.
The attendees were also treated to a special video from their teachers, with everyone thanking the students for their perseverance during these challenging times and wishing them well for the future.
The cohort of graduates was represented by HM4 student Lydia Astari. Lydia, who arrived in Shanghai in the winter of 2018, looked back at the fond memories she and her peers shared.  From spending a lot of time together on campus and going out in Shanghai to culminating their school tenure online in what she shares was the "most challenging part", she says that that the experience has taught them to be more patient and grateful.
On behalf of the Les Roches community, we wish all the graduates joy and success in their future!