Making the Best of It: Holiday Season in School
The hospitality industry never stops, so what does this mean? It means that on Christmas day we are working.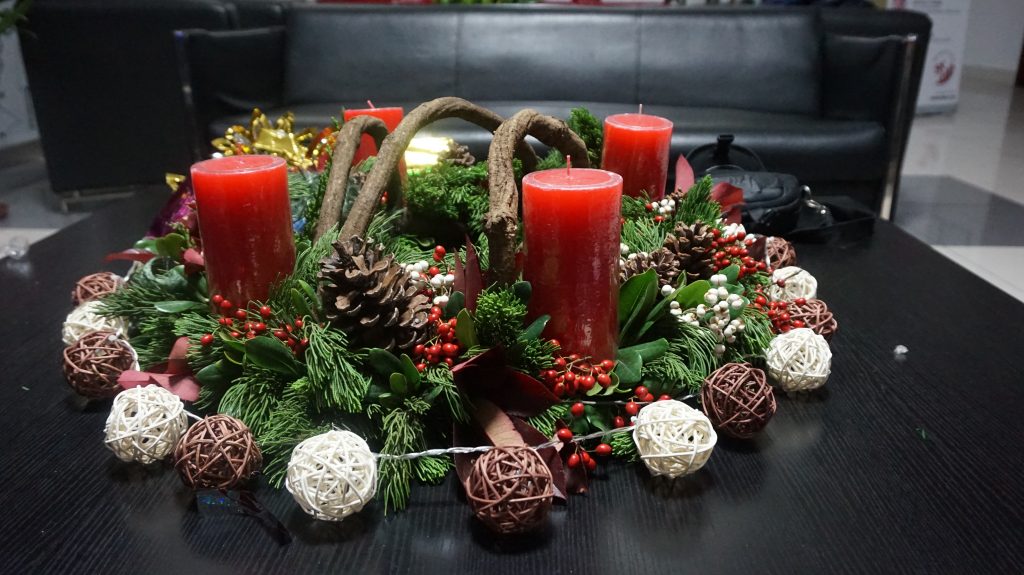 Coming from a family where Christmas is one of the main yearly events it can be quite hard to spend it away from home for the first time. However we have to look at the bright side of it, we spend it with our second family! This year, the Student Ambassador team decided to prepare a special day at LRJJ in order to make students feel like they are at their 'home away from home'. A few weeks before the holiday season began, a volunteer committee was organized in order to decorate the school with Christmas trees, candles and other festive decorations. This was a fun way of getting the student body involved, as well as getting students from many different classes together during one cozy afternoon.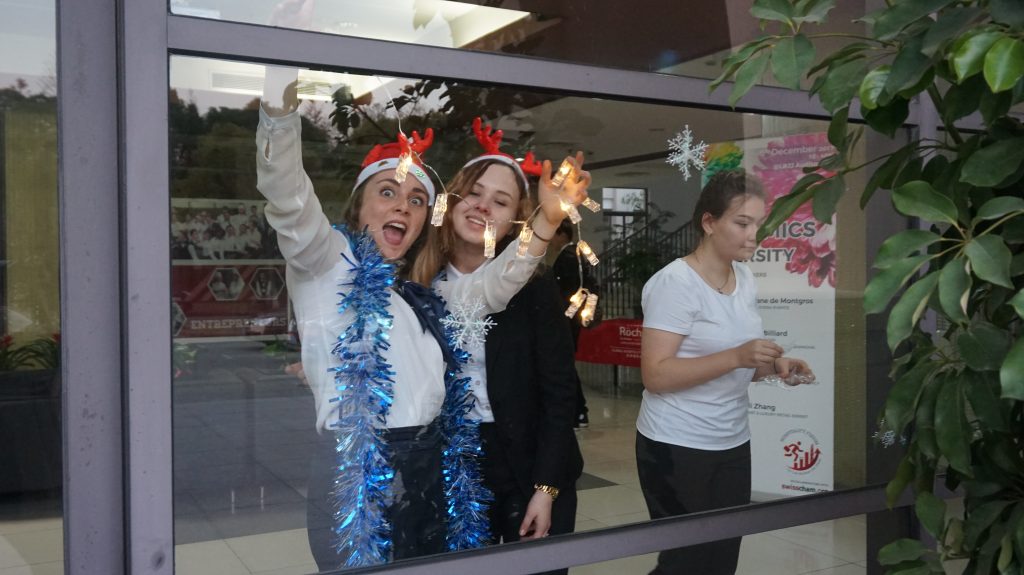 After the decorations were put up we realized that the holiday season is all about giving, therefore the Ambassador team organized a 'Secret Santa'. Which is an anonymous gift exchange game, where each participant received the name of another student, and a small description of their interests and had until Christmas day to bring their gift to school. On Christmas day each person received their gift as well as getting to know who their 'Secret Santa' was! Getting to know whom their 'Secret Santa' was is one of the most exciting parts! Along side the 'Secret Santa' and in order to continue with the Christmas spirit we organized a casual dress day, where students and faculty would have to wear either green or red – or both! For students and staff to be allowed to wear casual dress they had to purchase a red LRJJ wristband for 15RMB each, and all the money was donated to The Renewal Center in Shanghai, which is a charity that helps to change the lives of the homeless of Shanghai, by providing them with meals, clothes and shelter, as well as providing job training for their future.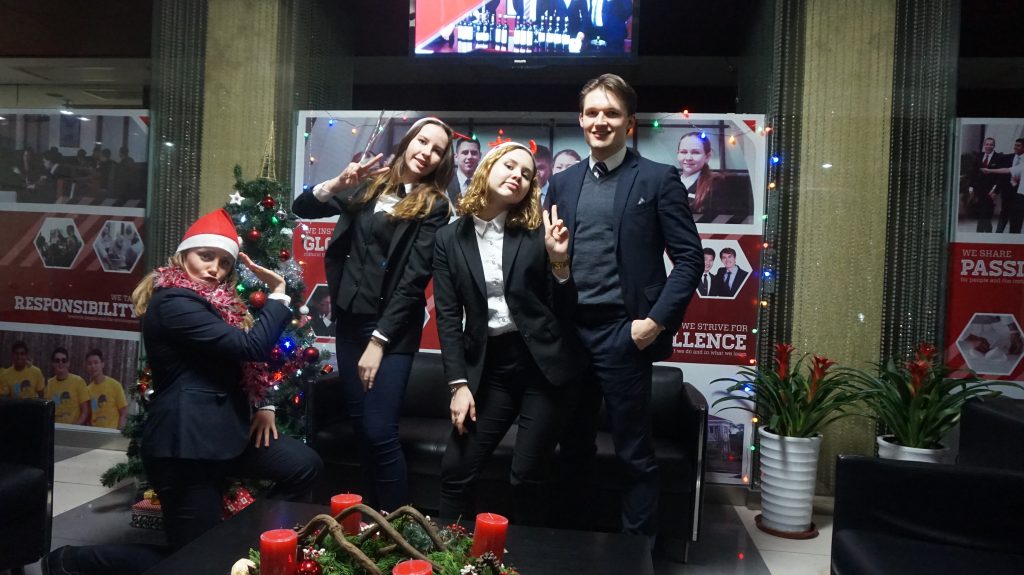 All of these special moments throughout the month of December made our homesickness a lot less persistent, and made this 2017 Christmas day very special!
After all, we actually did not spend Christmas away from home; we spent it with our second family, at our second home! Learning the unspoken rules of our industry at university level is great because it prepares us our future career in hospitality. And also teaches us to cherish our moments at home and value good family time when it is possible to have it.