Meeting Nespresso in this Summer
On June 19th, Les Roches Jin Jiang proudly welcomed Mr. Alfonso Troisi, Business Executive Officer from Nespresso China, to talk about the global brand Nespresso Coffee; From Bean to Cup and from Cup to Farm.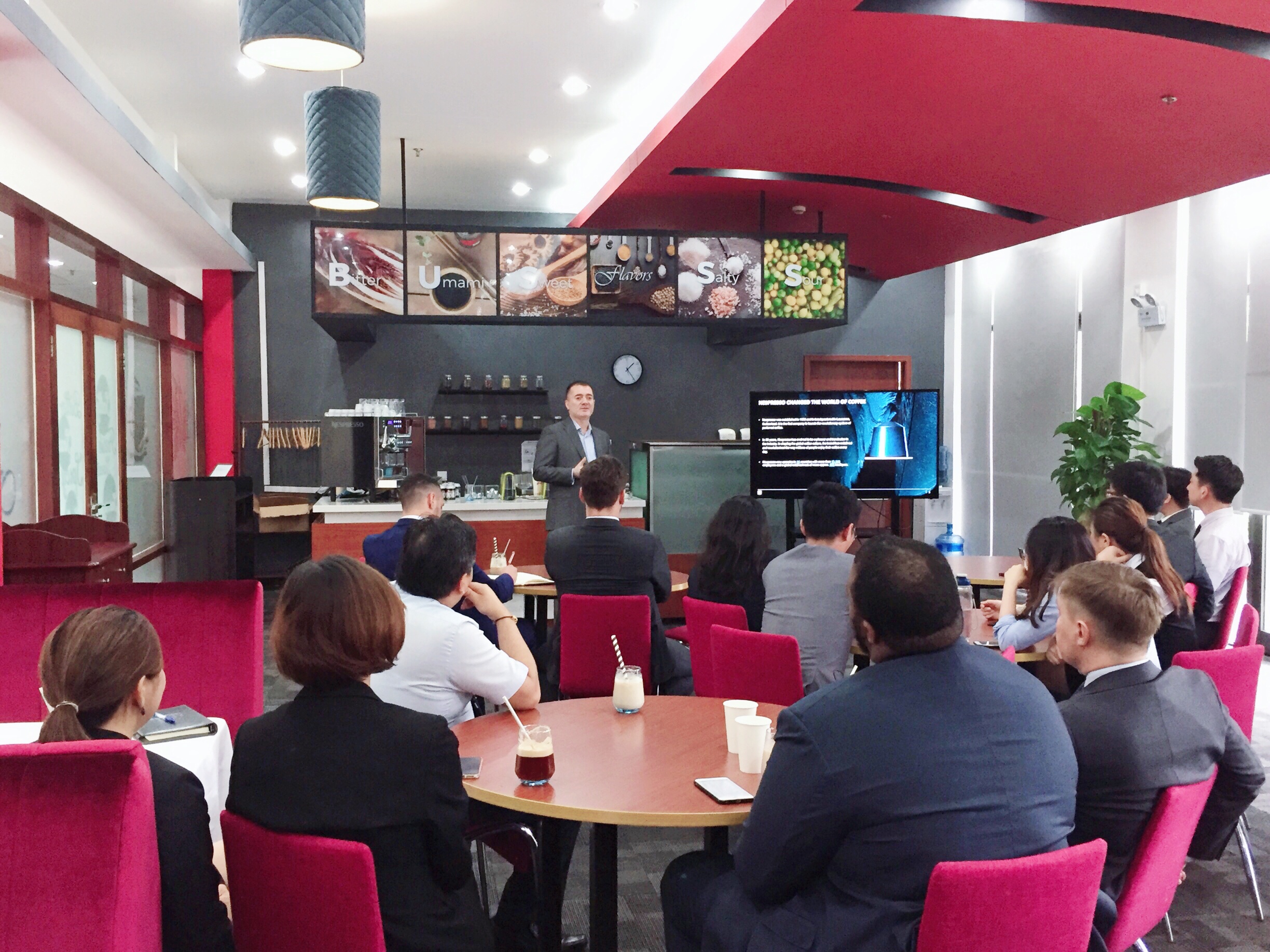 Steve Wu, Coffee Ambassador from Nespresso had an interactive session with our students and teachers/staff on how to make iced coffee with Nespresso's limited edition for this summer.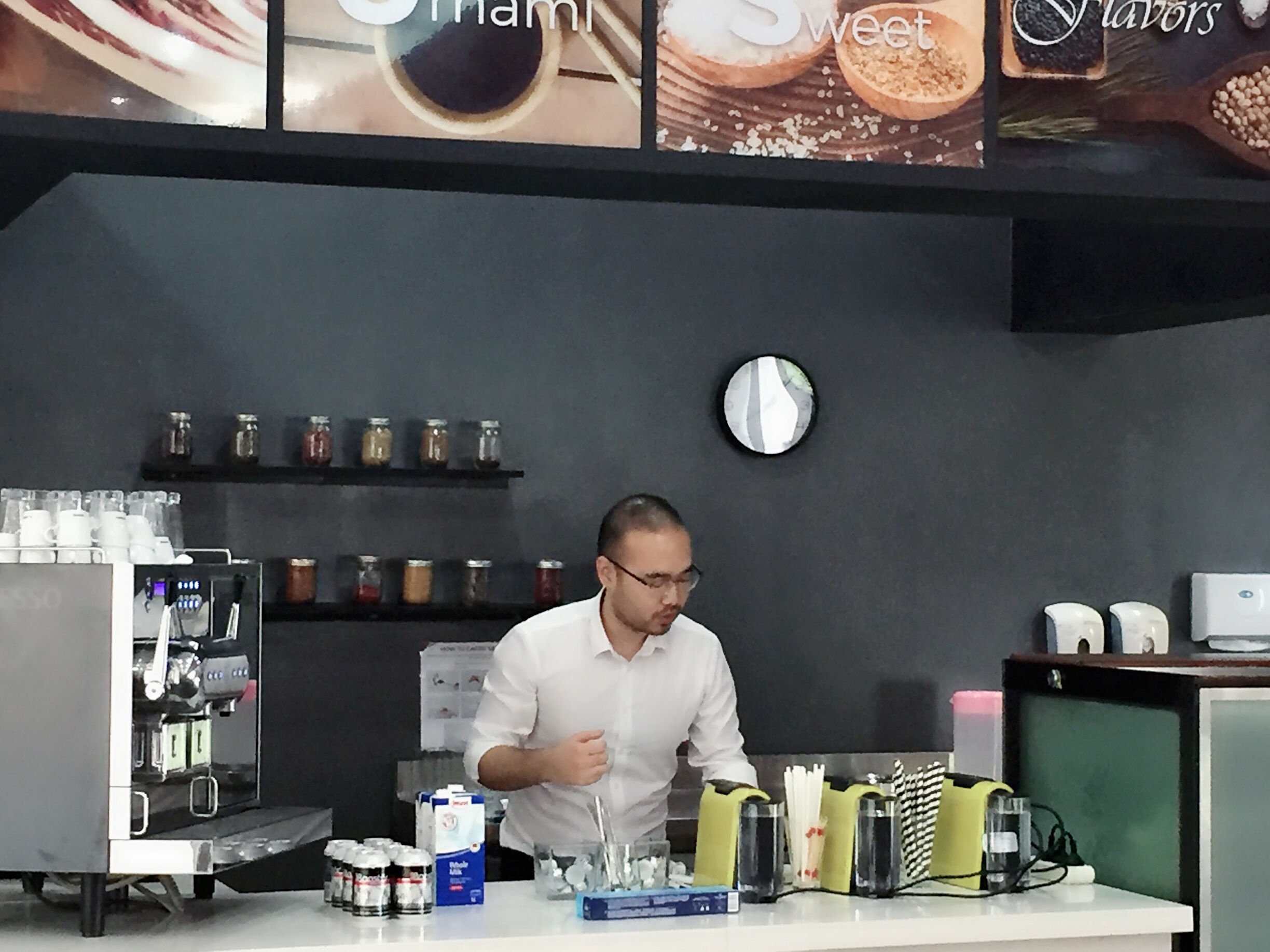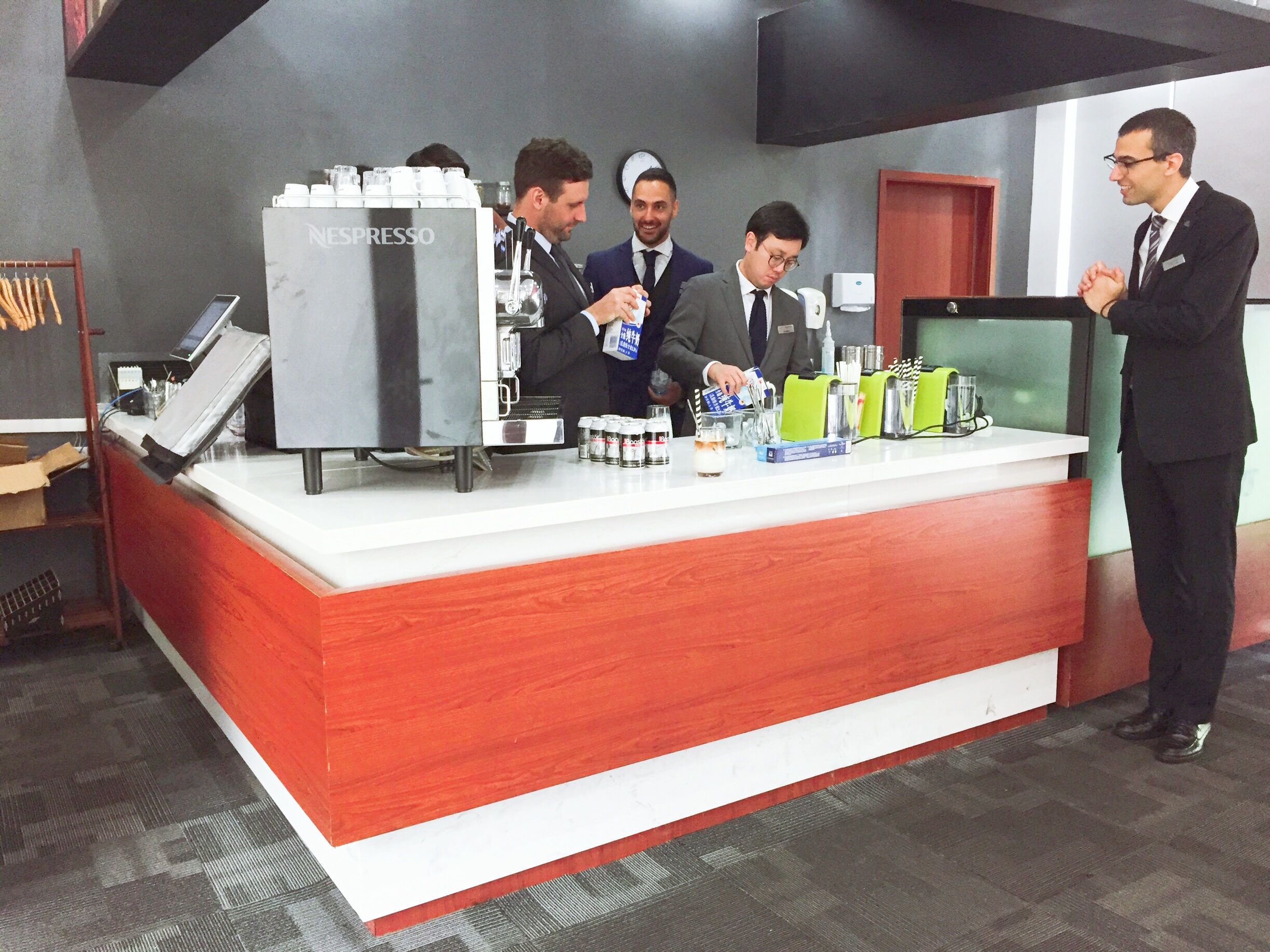 Behind the Nespresso brand is a simple idea: enable anyone to make a prefect cup of espresso coffee at home.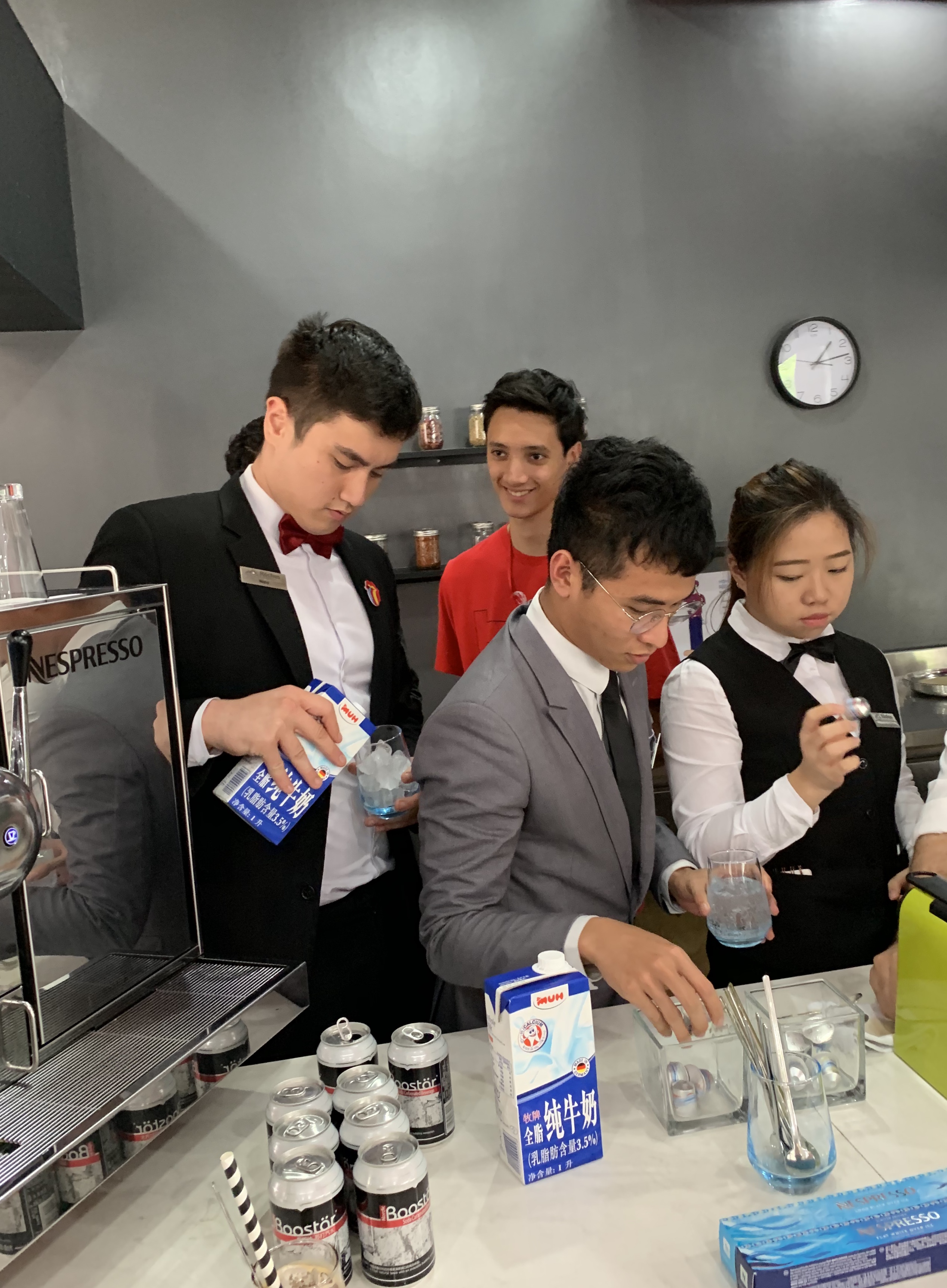 Mr. Alfonso Troisi shared his information on Nespresso market in China and illustrated the reason why Nespresso coffee capsules and coffee machines are popular in the hospitality industry. Nespresso coffee machines deliver a high quality coffee fast, consistently and conveniently.
Nespresso does not display its logo anywhere, but offers good coffee to everyone.
Thank you Mr. Troisi for sharing your wonderful Nespresso brand story and a pleasant coffee experience with us!