Portman Ritz-Carlton Shanghai Workshop: the Art of Legendary Customer Experience   
On Tuesday 14th of May, we are happy to invite Mr. Sander Van Delden, Executive Assistant Manager from Portman Ritz-Carlton Shanghai to share with us his insights on the art of legendary customer experience.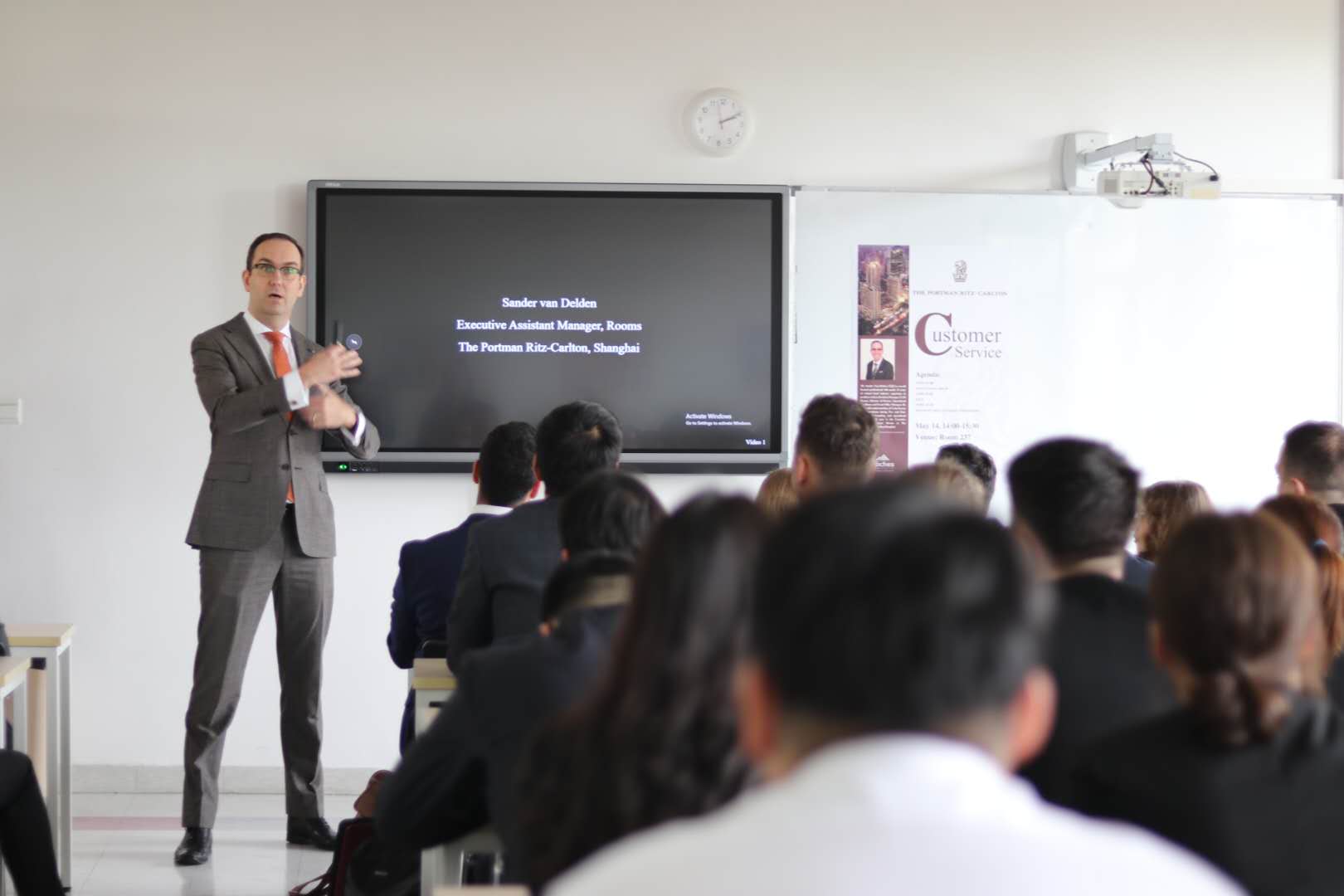 Mr. Sander mentioned to put our feet into the guest's shoes, and to achieve their potential needs before they opened their mouth. The art of delivering extraordinary services that is unique, memorable and personalize to the guests.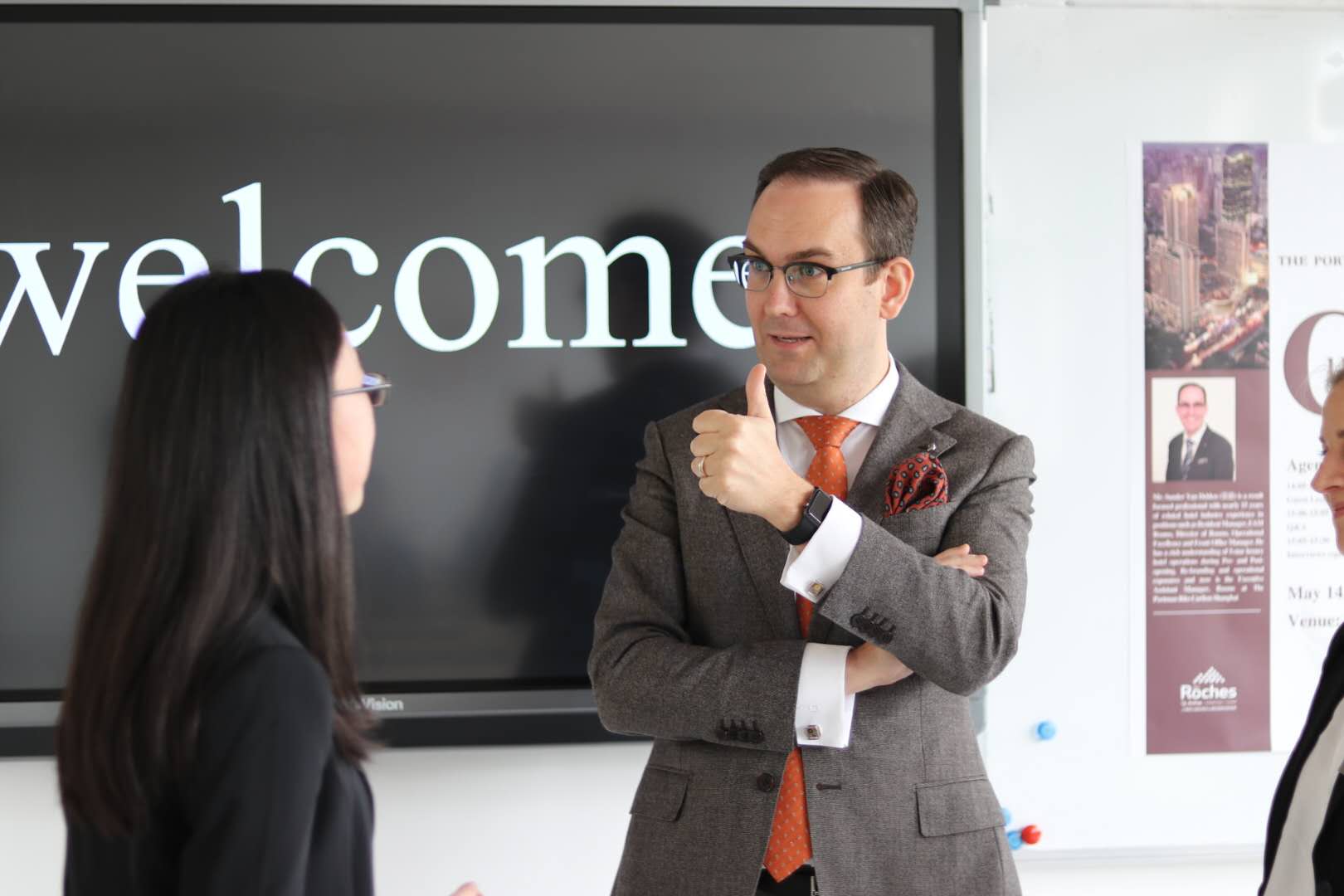 Their employees, ladies and gentlemen are empowered to resolve guest's problems or create "wow" experiences that are memorable.
Students whom are inspired with the Ritz-Carlton continued after the workshop, to attend an interview session with Mr. Sander.