Success is not only what you accomplish in your life but also what you inspire others to do
The LRJJ Hospitality Forum was introduced in 2016 and is an event series that aims to provide lasting food for thought for our students and industry professionals alike.
Our college teams up with the Swiss Chamber of Commerce to organize four events per year, with two each on campus and at a downtown location.
The event focuses on highly relevant topics of the Hospitality Industry and brings numerous experts together to discuss the impact of upcoming and future trends
Thought Leadership
One key component of our vision is to provide thought leadership for industry professionals and students alike. We want to discover trends and identify opportunities.
The Hospitality Forum helps us to reach this goal because it connects experts with various backgrounds.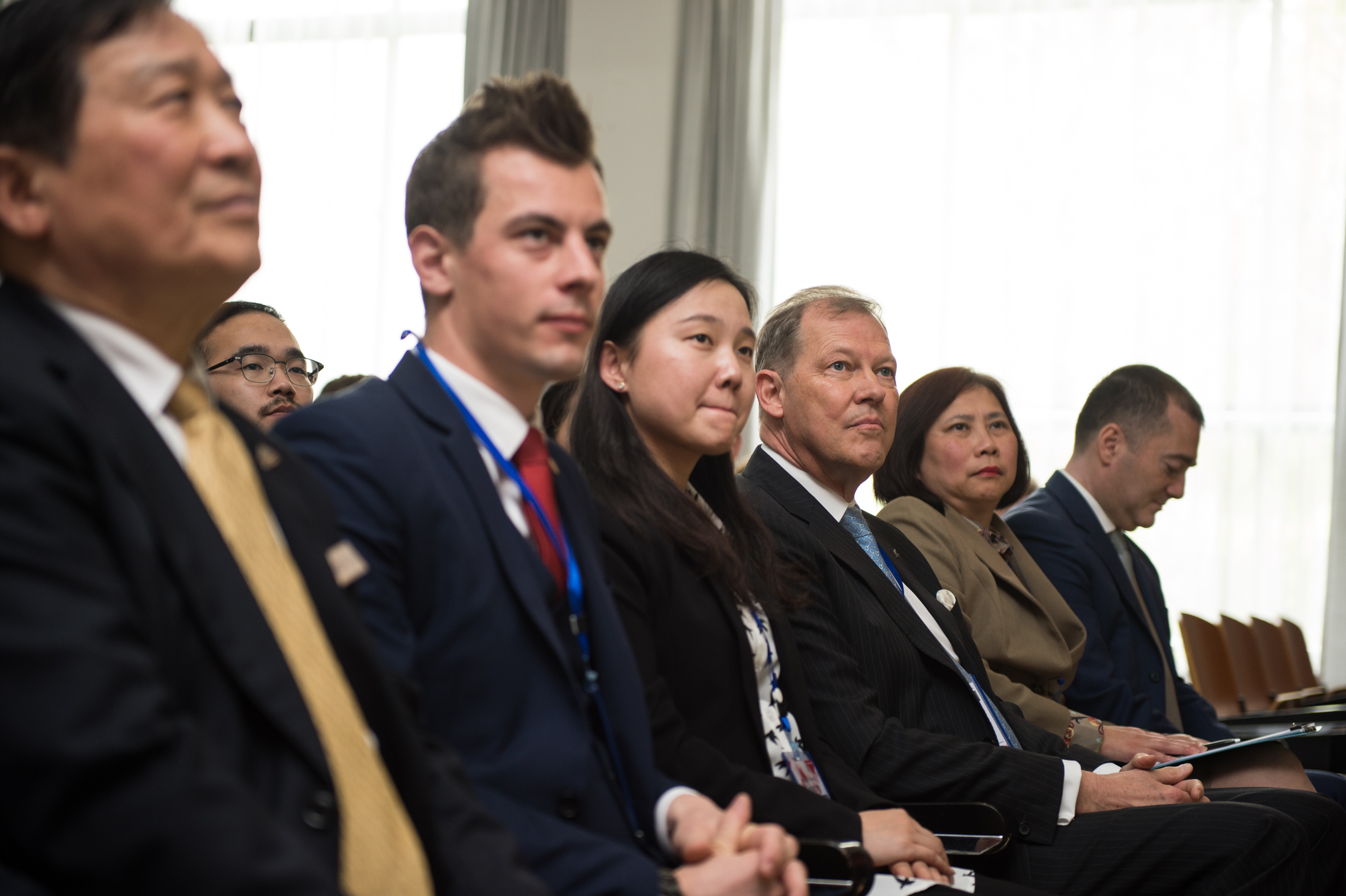 Industry Relations
Nurturing our relations with key players of the Hospitality Industry is a vital component of our work here at LRJJ. In contrast to our bi-annual career days, the Hospitality Forum does not focus on recruitment but rather gives students the rare opportunity to exchange opinions with senior industry representatives.
Likewise, the event is gainful for our keynote speakers as well: They can feel the pulse of those who aspire to become leaders in Hospitality down the road and exchange ideas and visions with fellow professionals.
Student Involvement
We encourage students to go beyond their comfort zone at Les Roches.
Students regularly participate in the Hospitality Forums and make their voices heard among all speakers and guests. Be it through joint debates, workshops or moderating through the event – they learn to take initiative and become leaders both inside and outside the classroom. In this light, the Hospitality Forum provides students with an opportunity to make their mark.