A Dining Experience Like No Other: 5 Restaurants Visit for Authentic Shanghainese Cuisine
Shanghai's cuisine, much like the city itself, is a combination of diverse flavors. An eclectic mix of traditional Benbang cuisine and European-influenced Haipai cuisine, Shanghai's distinct Hu cuisine is a rich tapestry of flavors that has been influenced by many regions. Because Shanghai was known as a port city, Hu cuisine's distinctly sweet and savory taste is a mix of flavors and styles from neighboring provinces–such as Jiangsu, Zhejiang, Fujian, Anhui, and Jiangxi–and is characterized by its liberal use of soy sauce, sugar, rice wine and rice vinegar. Throw in the numerous culinary influences from the West, and you have a unique, complex cuisine of varying flavors and textures.
No matter where you're from, Shanghai's cuisine is sure to have something for you. With a wealth of choices at your fingertips, deciding where to eat while in Shanghai can be rather overwhelming, so here is a list of the 5 you must try while in Shanghai.
Yang's Fried Dumplings
Yang's Fried Dumplings was started by Yang Lipeng in 1994 with just over $100, and has been serving delicious food at reasonable prices ever since. Mrs. Yang learned to make dumplings from her grandfather, who had been a dumpling chef for decades. Despite her rapidly-growing chain–there are now over 20 locations open at Shanghai alone– Mrs. Yang is still heavily involved with the business, often getting up at 4AM every morning to make the top secret dumpling mix.
Yang's Fried Dumplings is known for their shengjianbao–a cousin to the more popular xiaolongbao, this is a fried, broth-filled bun stuffed with pork and topped with sesame seeds and scallions. Shengjianbao are typically eaten during breakfast, but they can be enjoyed at any time of the day.
One order of Yang's ultra-popular shengjianbao includes 4 pieces, but you can also order a variety of warm soups to go with your meal.
Nanxiang Restaurant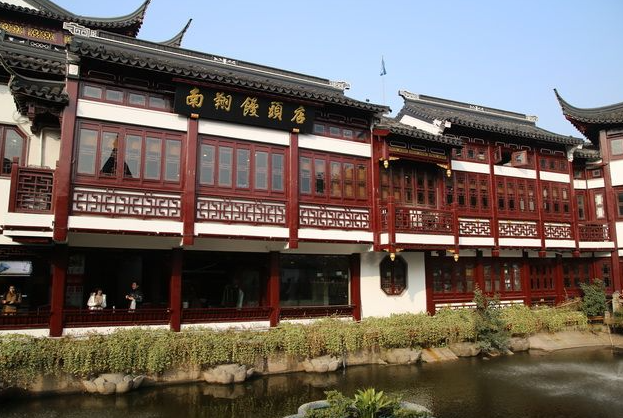 Shanghai cuisine wouldn't be complete without xiaolongbao–and there is no better place to have this iconic dumpling than at Nanxiang Restaurant. Founded in 1900, Nanxiang is known as one of China's time-honored Chinese brands, and its flagship store still stands today at the historic Yuyuan Gardens.
How much you pay at the restaurant depends on the ambiance and service you're looking for. You can pay a little more to be seated at the upstairs restaurant, or line up on the ground floor for the quick takeaway option (note that the lines for the takeout option are generally longer).
If you'd like to try something other than the xiaolongbao, perhaps have a go at the tang bao–a larger version of the xiaolongbao, with more meat and scalding hot broth.
If you fancy a taste of history after your meal, stroll around Yuyuan Garden, which was believed to have been built in the Ming Dynasty over 400 years ago.
Shanghai LaoLao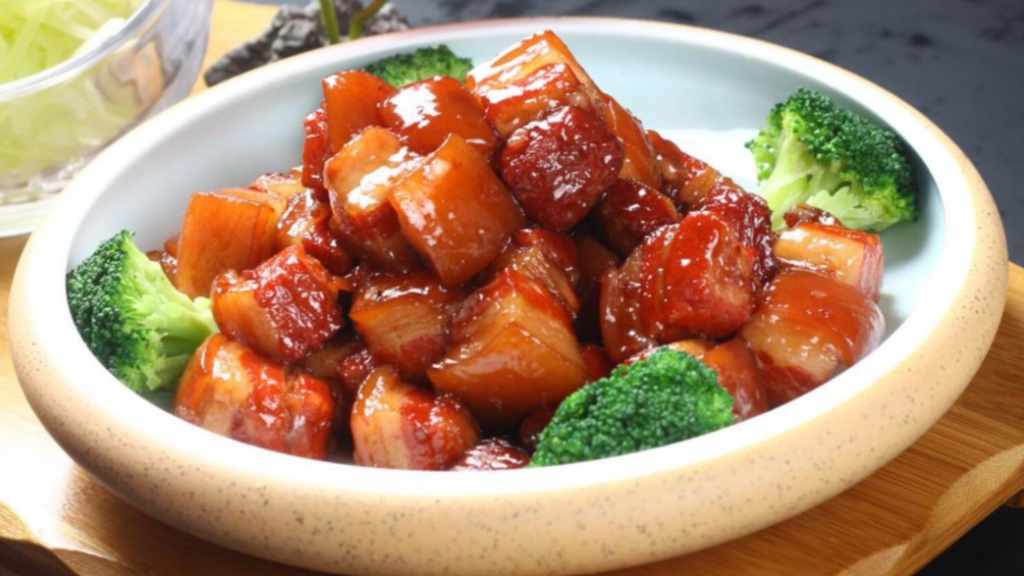 If you would like a sampling of everything that Shanghai cuisine has to offer, look no further than Shanghai LaoLao (Shanghai Grandmother). Conveniently located at The Bund, Shanghai Laolao was made with one goal in mind: to provide home cooked meals, like grandmother would have made.
Shanghai Laolao's dishes are fairly representative of all the offerings of Shanghainese food: sweet, with a variety of flavors and textures. Shanghai Laolao serves many tasty classics that are popular with both locals and foreigners alike, like drunken chicken, yang chow fried rice, and mapo tofu.
Qibao Old Street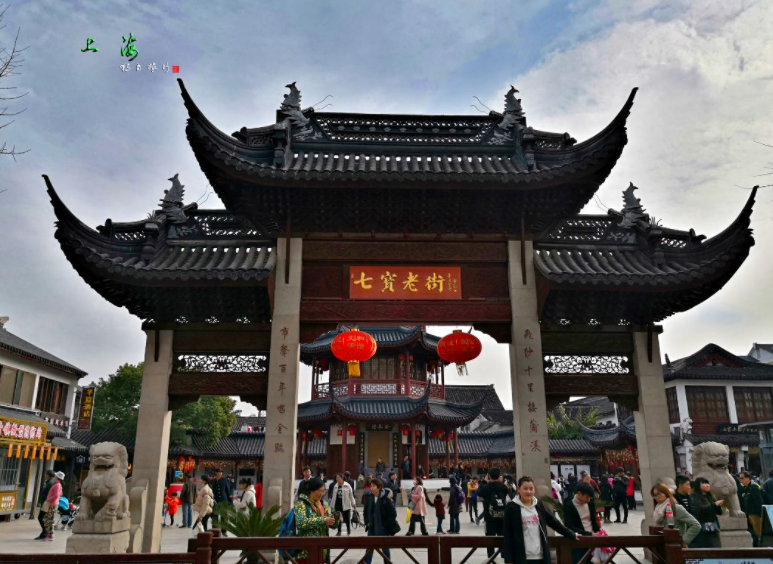 For a variety of snacks to munch on, head on over to Qibao Old Street, located in Qibao Old Water Town.
As one of the most famous and ancient food streets in Shanghai, Qibao Old street is a snack haven for tourists and locals alike. Indulge in a variety of local delicacies, like cakes, stinky tofu, dumplings, and a variety of braised foods. Spend a day sampling as much as you like, but be sure to only take a few small bites here and there–there's a lot of food to go around!
Make sure that you also enjoy your snacks with a serving of history. Qibao Old Town is one of Shanghai's most ancient towns, with old buildings dating back from the Ming and Qing dynasties, as well as a museum and temple, so take a stroll and appreciate Shanghai's rich history and culture.
Oriental Pearl Revolving Restaurant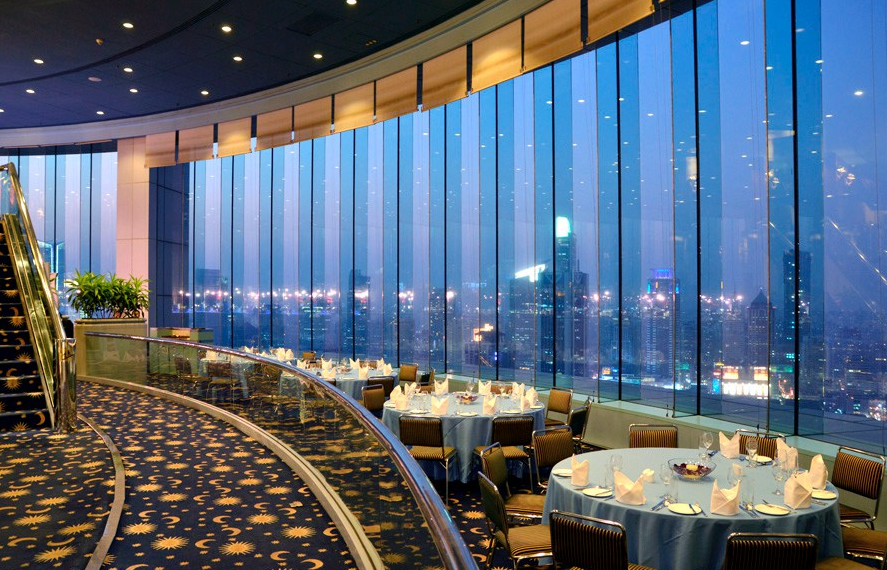 For a truly special dining experience, head over to the Oriental Pearl Revolving Restaurant. Located in the second big ball of the Shanghai Oriental Pearl TV Tower, this restaurant is the highest revolving restaurant in Asia and features a buffet with a wide variety of Chinese and Western delicacies for you to enjoy.
Make sure you get a reservation by the window, so you can enjoy a panoramic view of Shanghai, and take in the sites of iconic locations like The Bund and Huangpu river. And, if you're feeling especially daring, be sure to head to the Space Module: an outdoor observation deck with a transparent glass floor.