From the practical program classroom to reality: LRJJ students end 2019 with 4 outside learning events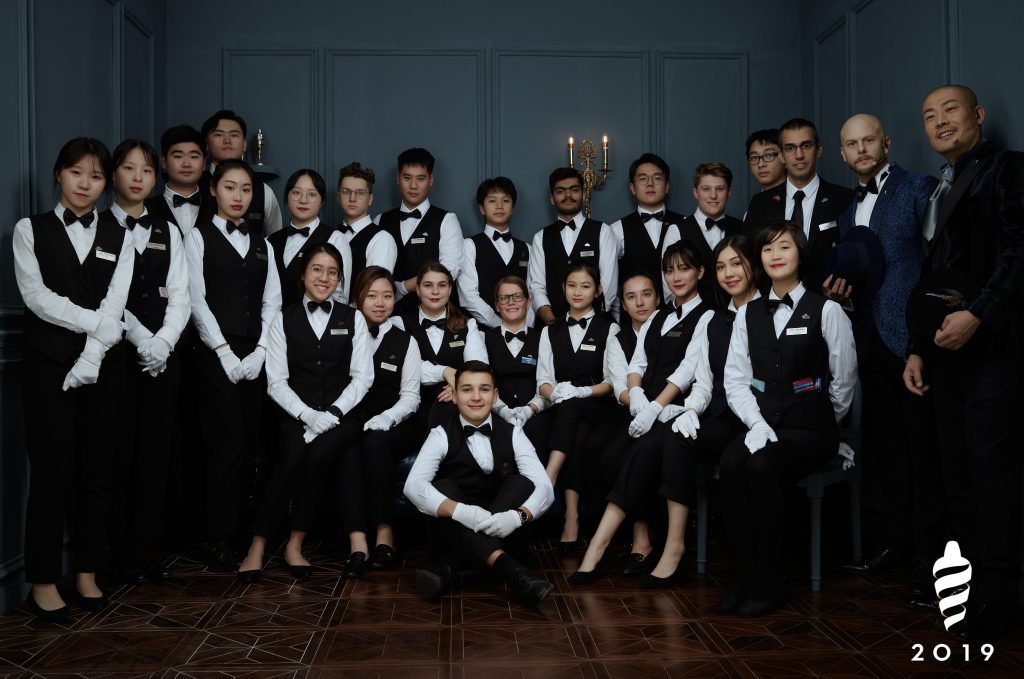 Supervised by lecturers from the F&B Practical Program Department, student volunteers from Les Roches Jin Jiang had the opportunity to put their practical program classroom knowledge and skills into practice at four outside learning experiences in Shanghai this November and December 2019.
November 23, 2019 – Grand Hyatt Shanghai: The 22nd German Ball, "Fairy Tales – An Enchanted Evening"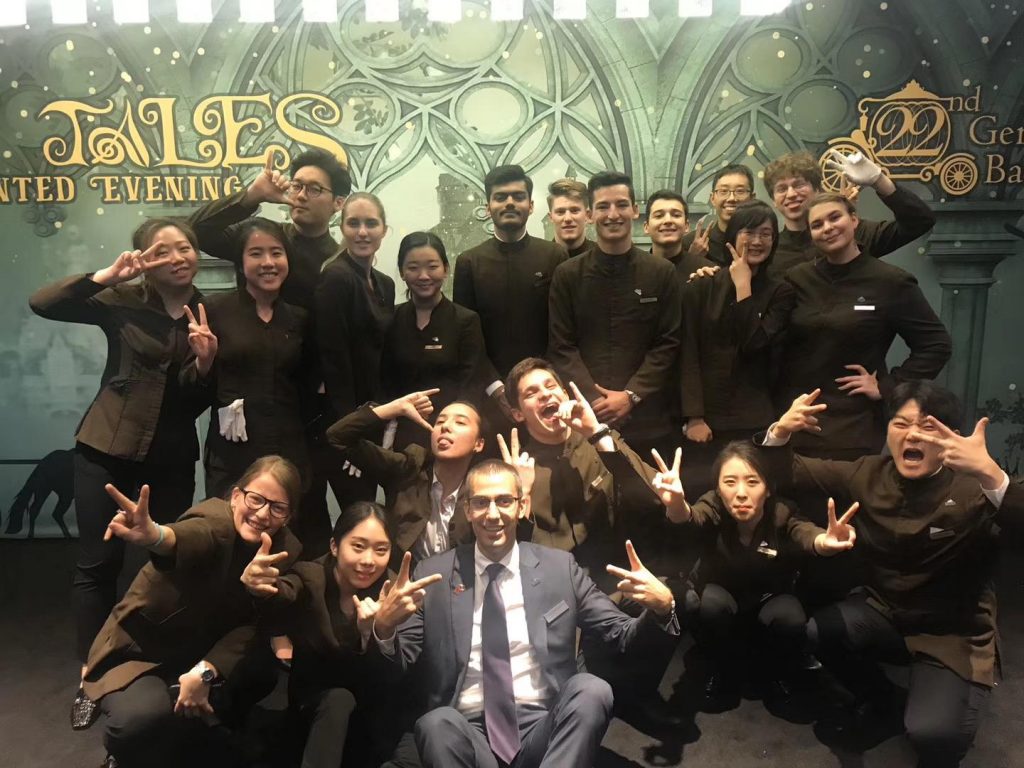 Organized by the German Chamber of Commerce in Shanghai, the 22nd edition of the German Ball was a glamourous event attended by over 1,100 guests. LRJJ students assisted in the service and were supervised by Senior Instructor Pascal Schock.
 November 29, 2019: Primus Hongqiao 2nd Anniversary Party, "Mark the World"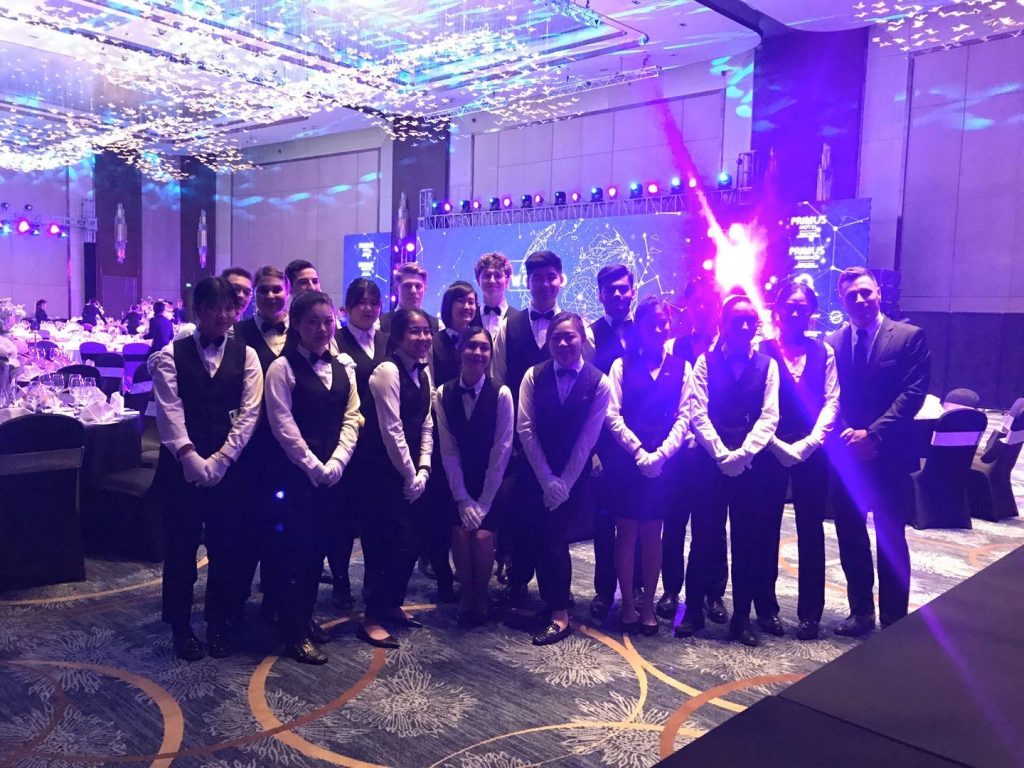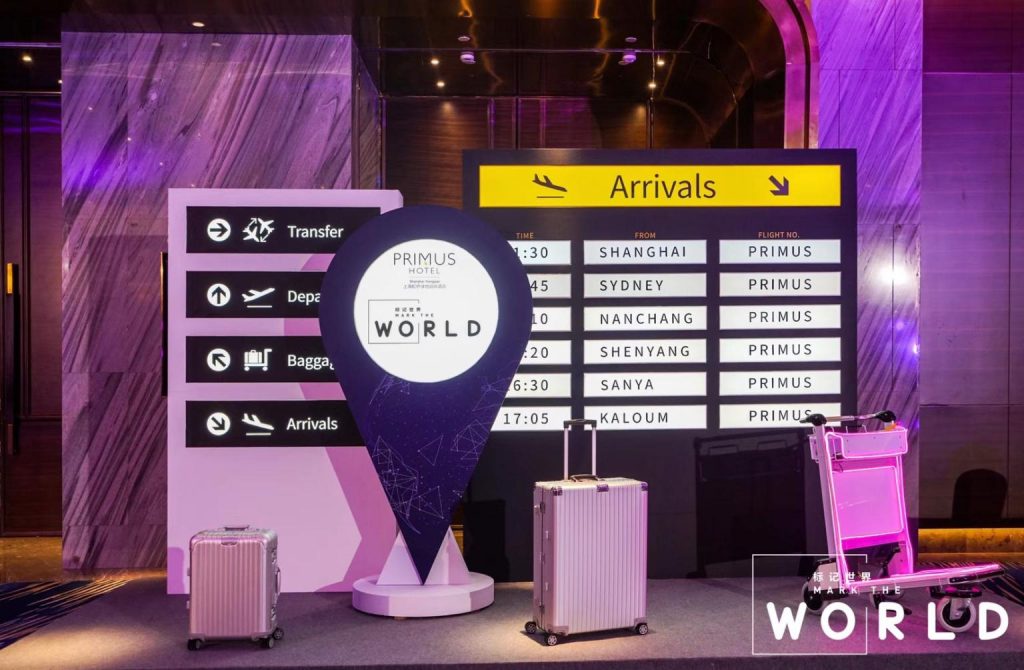 Students offered professional service to more than 300 guests at the travel-themed anniversary of Primus Hotel Hongqiao, part of Greenland World Center Hotels while Senior Instructor Kenny Xue guided them.
November 30, 2019 – Andaz Xintiandi: The 2019 Red Ribbon Gala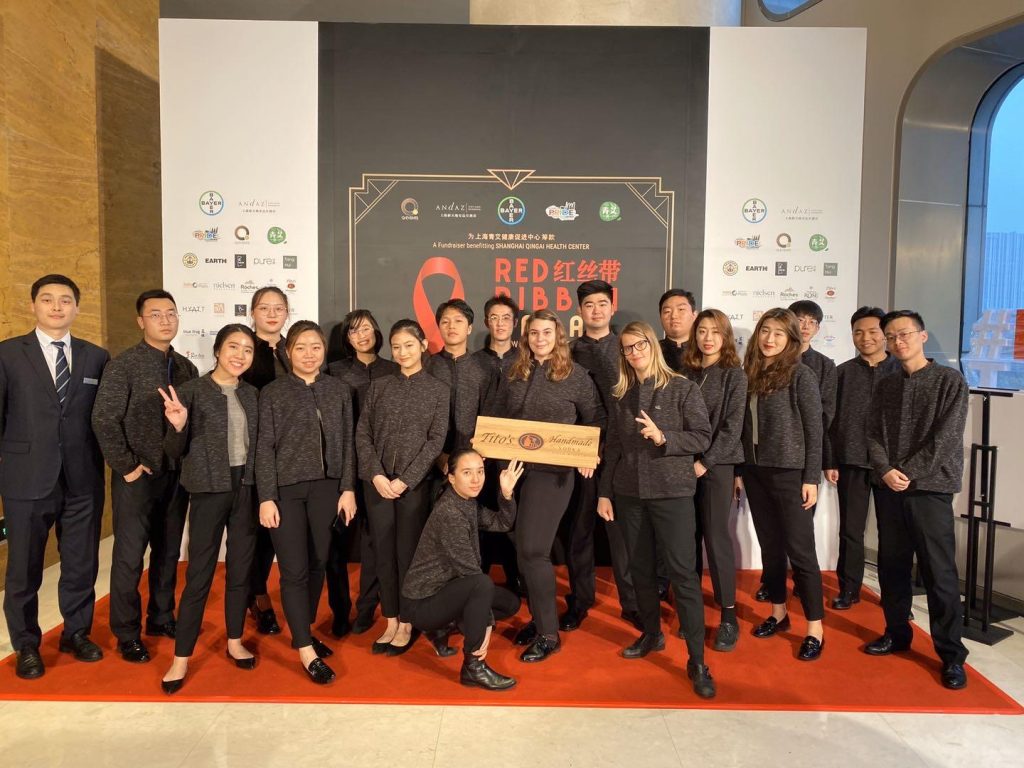 The 2019 edition of the Red Ribbon Gala, hosted by Q-Events and ShanghaiPRIDE, and supported by Platinum Sponsor Bayer China and venue sponsor Andaz Xintiandi, Shanghai, was a resounding success, raising a total of CNY 138,606.99 for Shanghai Qingai Health Center in honor of the 32nd World AIDS Day. (Courtesy of ShanghaiPRIDE WeChat page)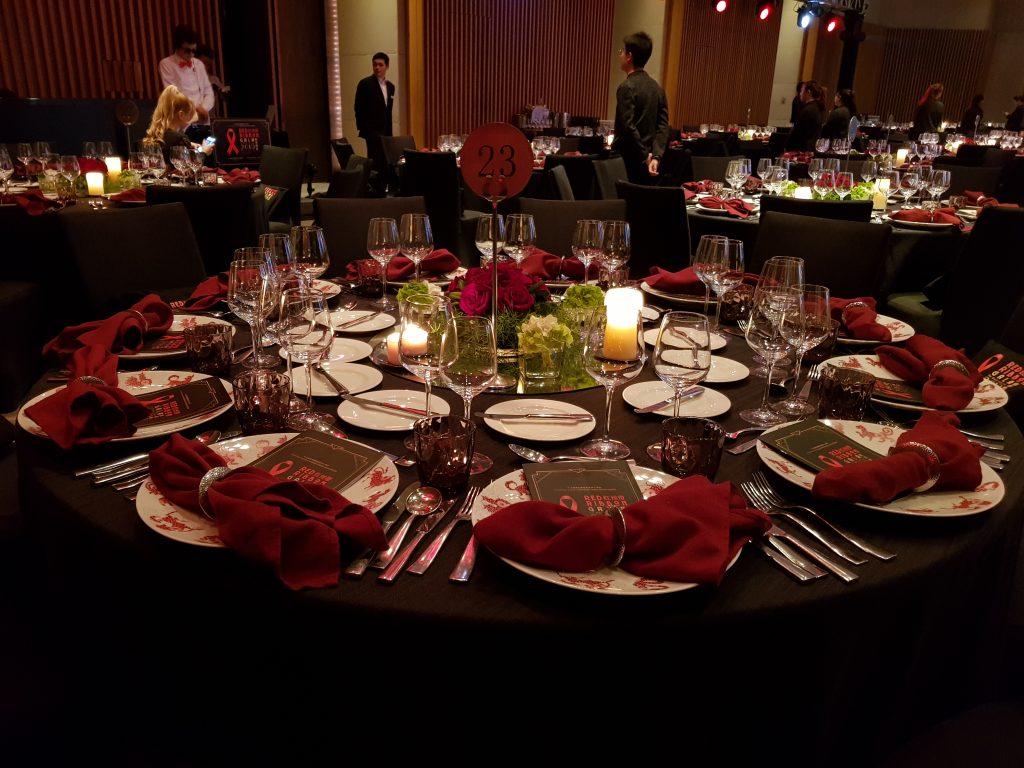 Not missing on an opportunity to help make a difference, LRJJ students offered professional service to all the guests with assistance from Instructor David Cao.
December 9, 2019 – Jing An Shangri-La: DMBA 2019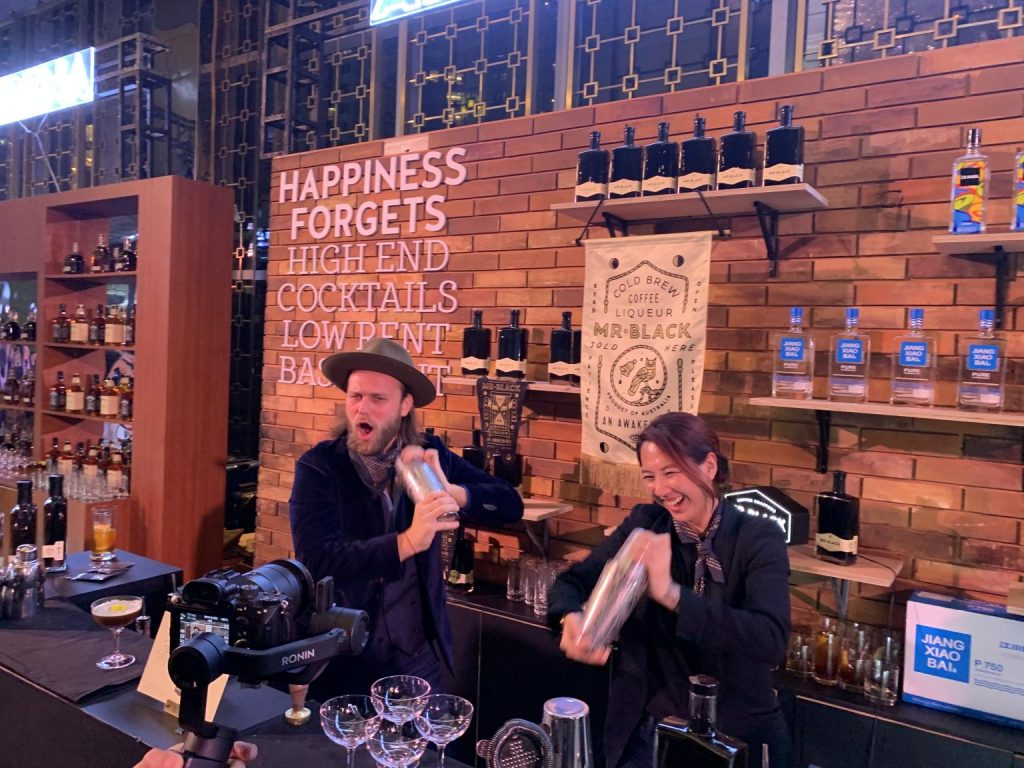 Founded in 2016 by Thirsty Work Productions, DMBA was created to celebrate the rapidly evolving China and Asia bar scenes. Today, it stands as one of the region's most highly anticipated annual events, showcasing the dynamic nature of our ever-growing beverage scene to the world and the people, brands and venues who drive it.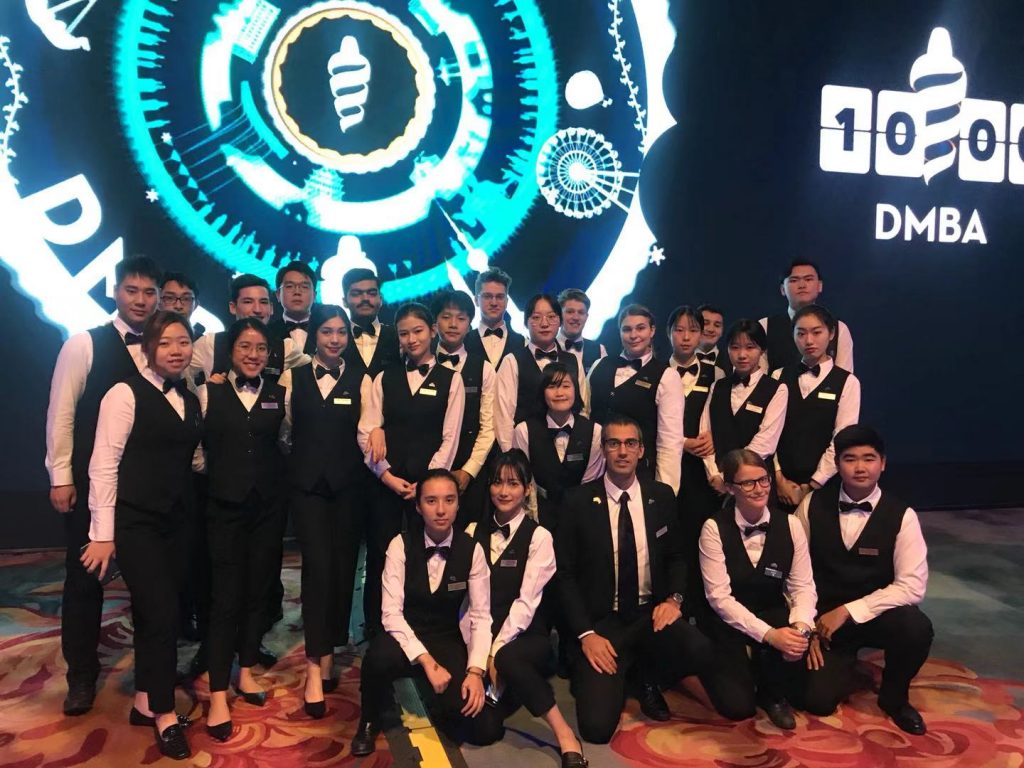 Students had the chance to work alongside seasoned F&B professionals while handling beverage service at the event. They were supervised by Senior Instructor Pascal Schock.