How to Exceed Customer Expectations – What We Have Learned from the 2019 LRJJ Hospitality Symposium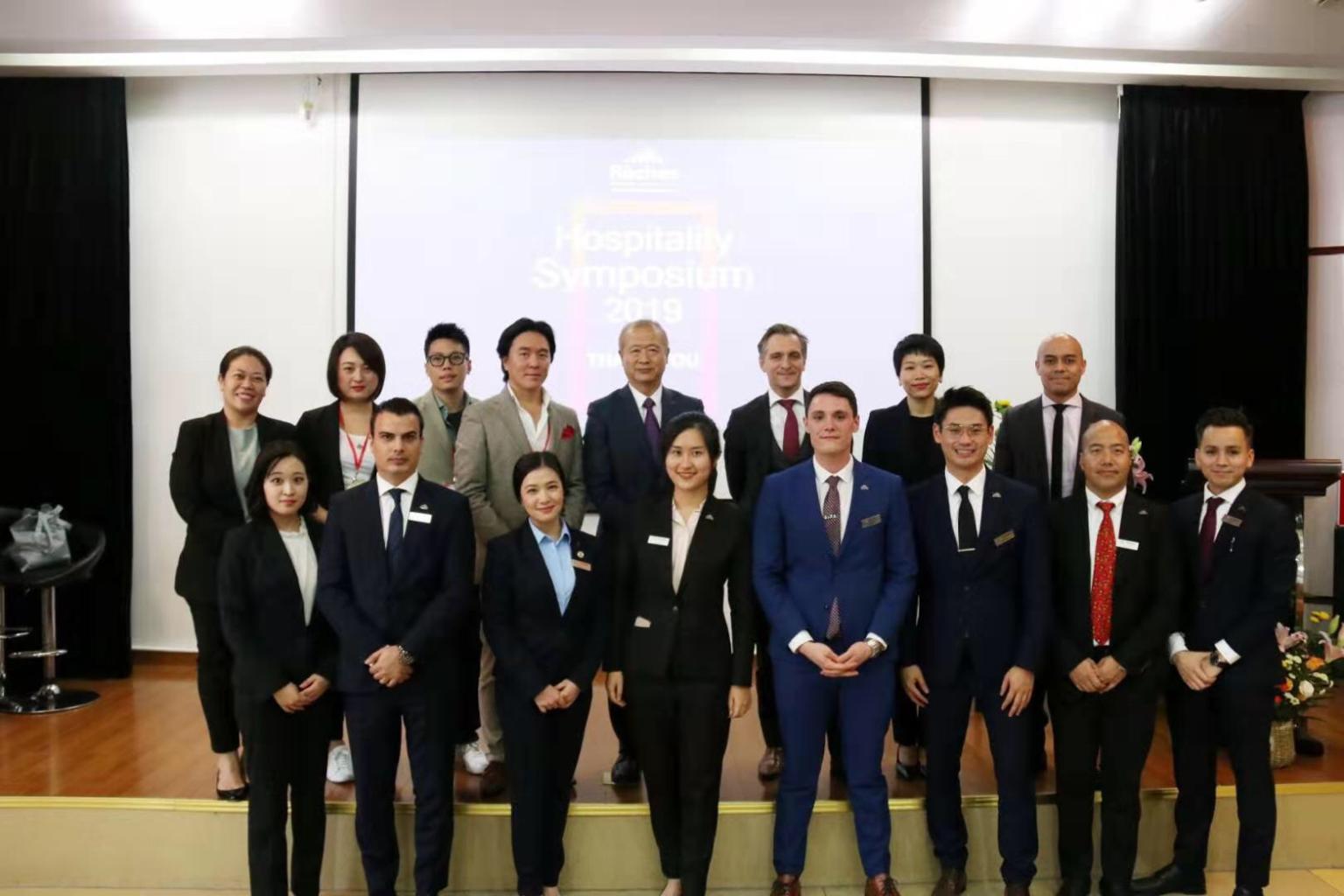 Get help from algorithms and robots, but don't forget about genuine human connection. This was one of the key insights delivered by the speakers at the 2019 LRJJ Hospitality Symposium organized by the postgraduate class and held on November 14, at the Les Roches Jin Jiang Campus in Fengxian, Shanghai.
Distinguished guests from the industry shared their insights on how future professionals and entrepreneurs can deliver and exceed customers' expectations in the in the midst of disruption and change in the global hospitality environment.
Here are some of the things we've learned:
Different Customers, Different Needs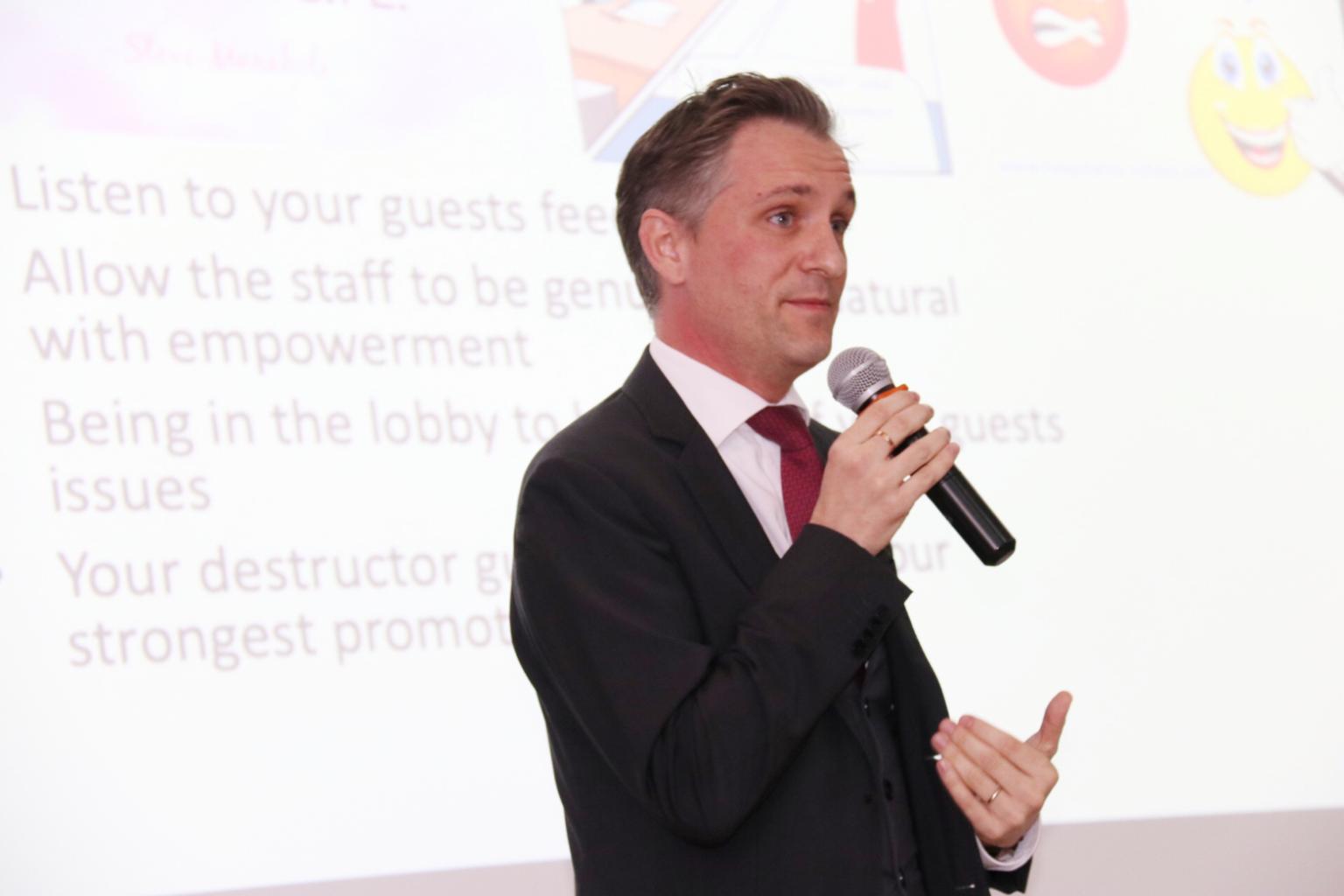 Mr. Damien Marchenay, General Manager at Pullman Changsu Leeman, spoke about the personalization of service and how excellent service comes from understanding different guests' needs and empowering employees to respond genuinely.
With guest feedback now more instant and accessible than ever, he also spoke about the changing role the hospitality industry plays in the lives of their guests and how creating service requires creating a service-oriented culture within the organization.
"Before, the hospitality industry dictated how the guests should behave. Today, guests are part of the experience. The person in front should talk the same language (as the guests) and be allowed to be genuine and natural—and we achieve that by empowering them."
Sustainability Enriches the Guest Experience
A recent Booking.com survey reports that 72% of travelers believe that people need to act now and make sustainable travel choices to save the planet for future generations. And while some still believe that sustainability is just another trend, Executive Assistant Manager for Rooms of The Sukhothai Shanghai Hotel, Mr. Tomonari Tai, believes that it's everyone's responsibility to do their share to help the environment.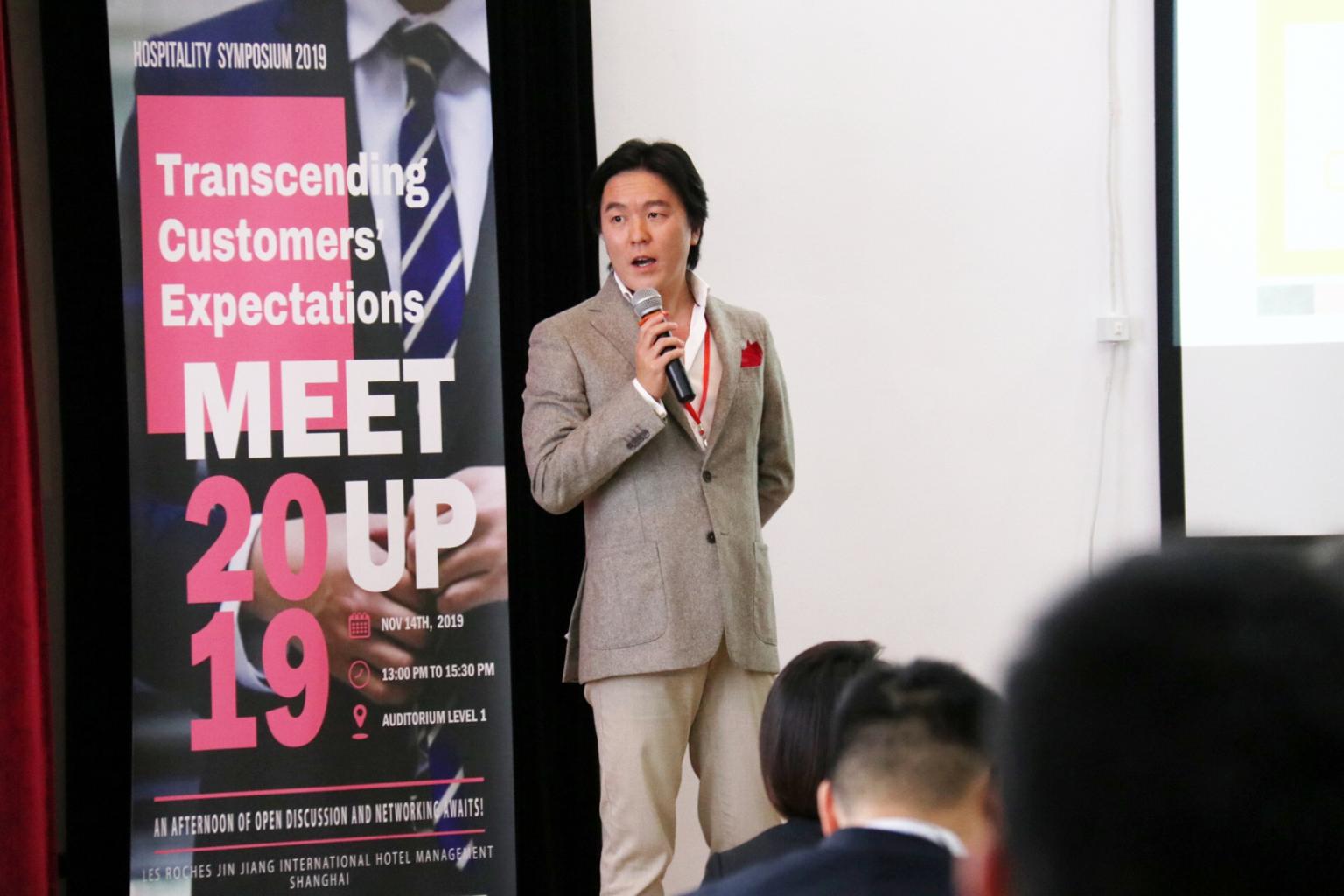 Mr. Tai shared how Sukhothai responds to a growing demand for sustainability in the industry—through the integration of sustainability not only in the use of local produce and products, but also in their building architecture and design, energy and water conservation practices, paper- and plastic-free regulations, and commitment to minimizing food waste.
"A small gesture goes a long way. Together, we can help save the planet."
Use Small Innovations to Secure Big Wins
According to The Langham Shanghai Xintiandi's Director for Quality, Ms. Essie Yujie Choi, ensuring service quality involves switching the focus from the guests to her colleagues.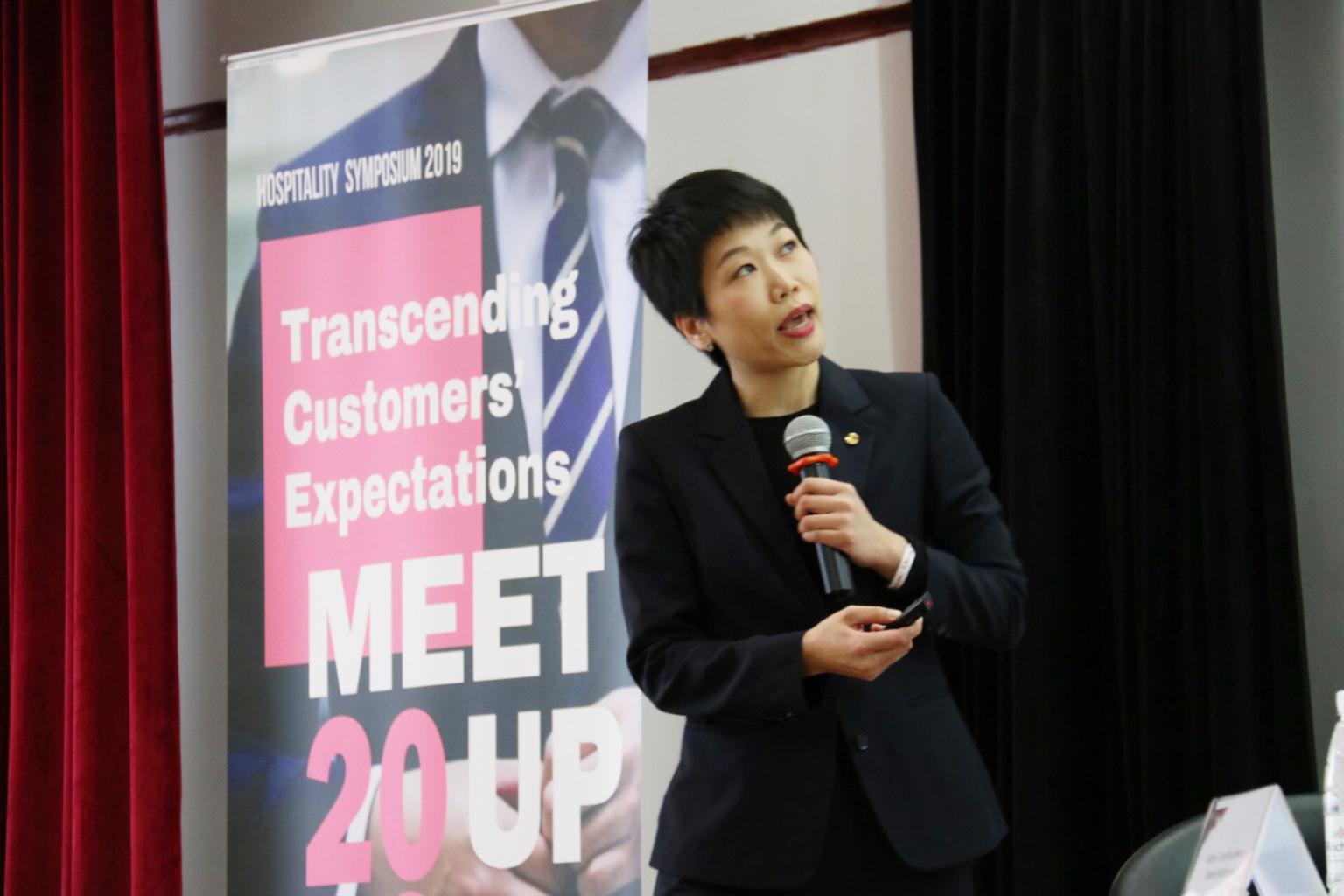 In her practice, she advocates for many small innovations. Among them—using data visualization instead of straightforward reporting to help colleagues better understand feedback; keeping meetings to 10 minutes; and most importantly, consistent and timely coaching via a feedback app deployed to staff.
---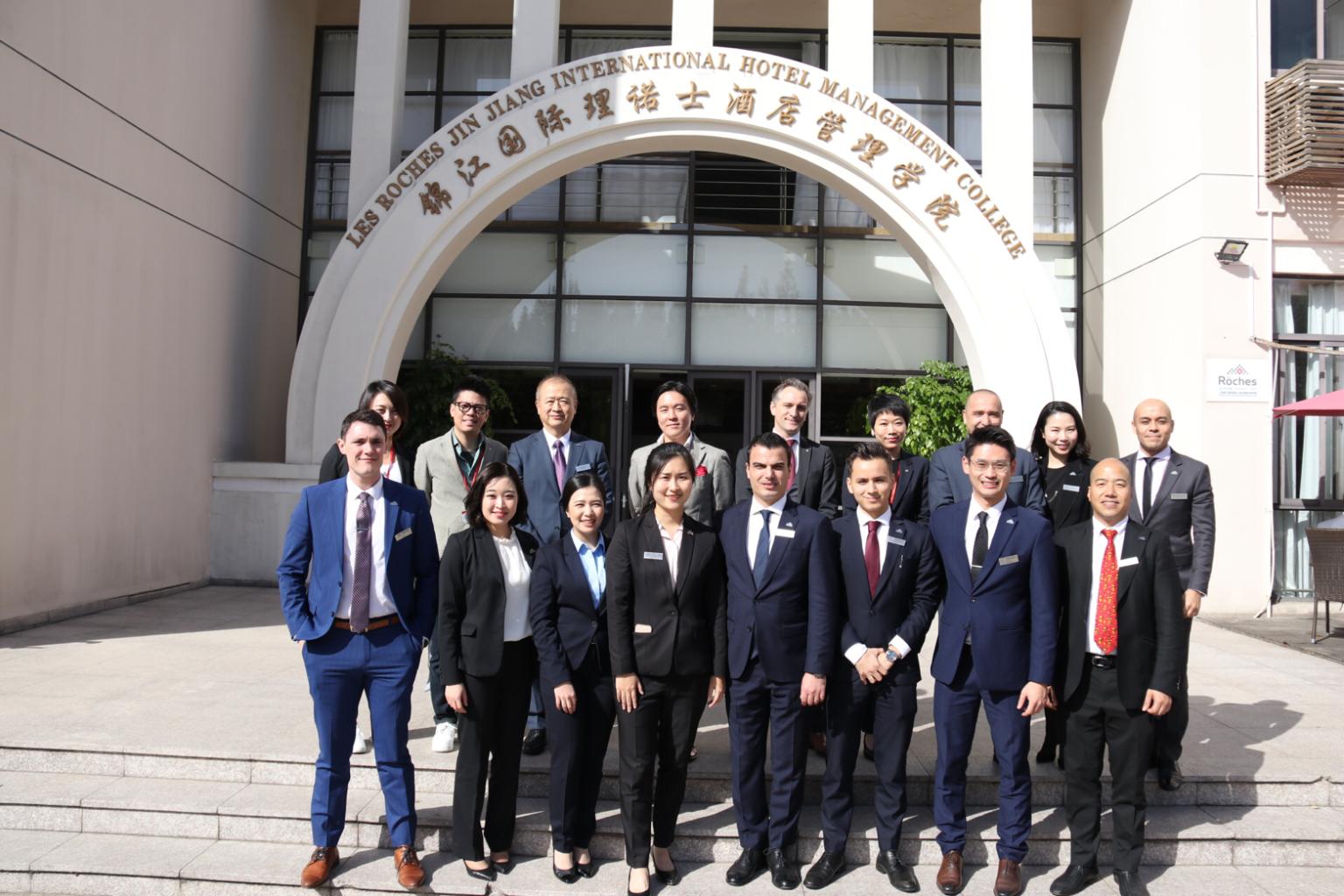 The Les Roches Jin Jiang Hospitality Symposium is an annual event organized by the school's students and staff. If you would like to take part of future events as a speaker or attendee, feel free to get in touch with us at marketing@lrjj.cn.