LRJJ Student Received the Rising Star Award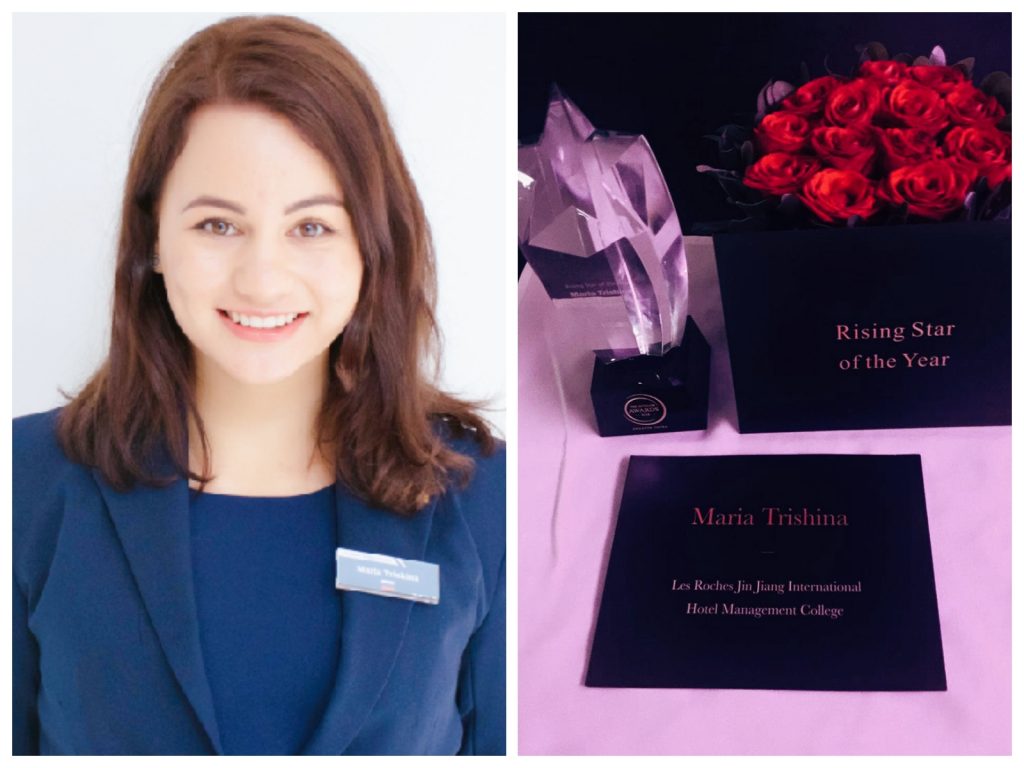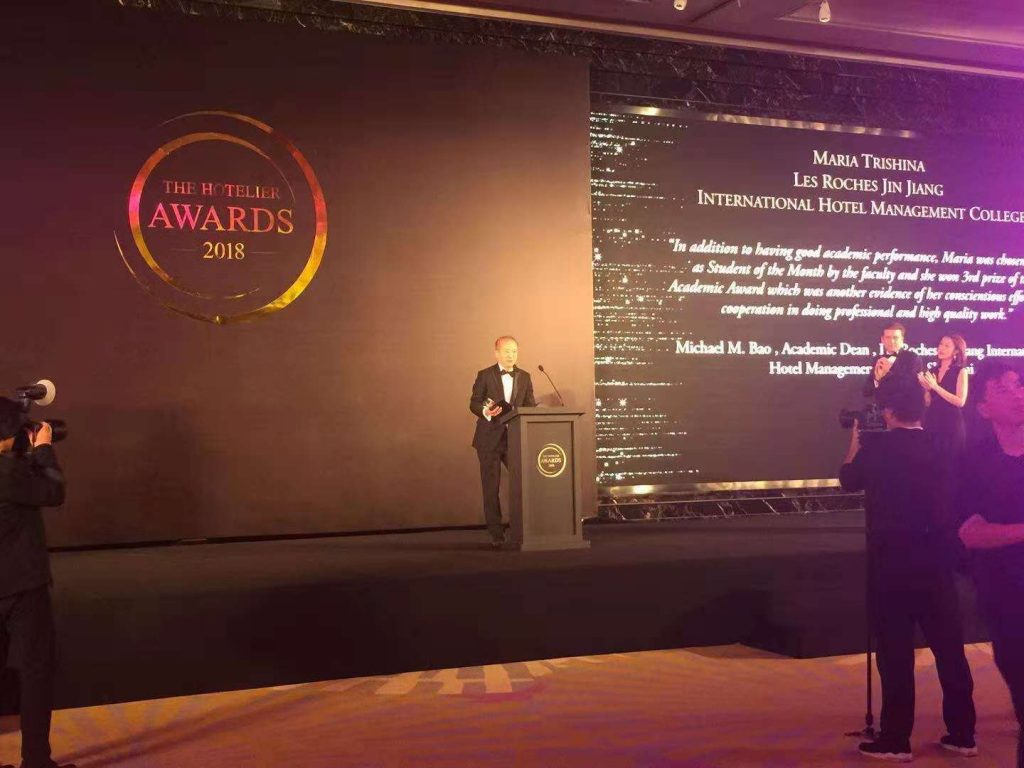 The Grand Hotelier Awards Ceremony was held at the night of Oct. 30 at the St. Regis Shanghai Jingan. We are proud of Ms. Maria Trishina who won the Rising Star Award. As she was doing internship in San Francisco, USA and unable to attend the ceremony, Mr. Michael Bao, our Campus Director and Academic Dean took the stage to receive the award on behalf of Maria and delivered a warm speech to all the winners .
One of The Hotelier Award main missions is to promote the growth and development of the younger generation of hoteliers. With that in mind, the Rising Star Award initiative identifies young students from esteemed institutions who demonstrate exceptional talent and potential to excel in the hotel industry. The winner of the award is granted an internship program of their choice at one of the top five-star hotels worldwide.
Other two finalists, Ms. Fiona Delarosa, Mr. Shahrukh Zaveri and LRJJ President Bingyan Yu, Mr. Michael Bao (Campus Director and Academic Dean), Ms. Jane Lam (Marketing and Business Development Director) and Mr. Robert van der Ham  (Practical Program Manager) attended the amazing ceremony and witnessed the moment of glory.
Sincere congratulations once again to our outstanding students!