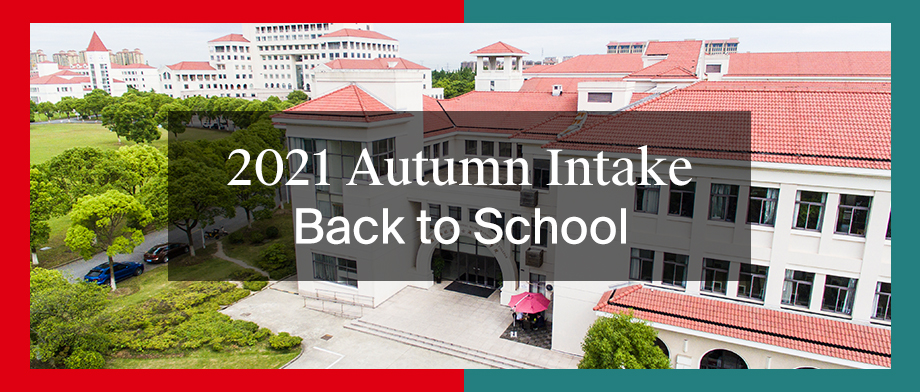 Dear student,
Hoped you have a wonderful holiday! The summer vacation is coming to an end. As COVID-19 pandemic is still spreading in the country, in order to ensure the health and safety of all teachers and students on campus this semester, we'll be implementing strict measures following the city's epidemic prevention and control measures. Please find the following arrangements made for your attention and actions:
Our official arrival date is September 6th-7th (TBC), 2021, the arrival location is at Sunny Ocean Hotel (No. 155 Haiwan Road, Feng Xian District, Shanghai), and please arrive between 10:00-15:00.
After August 22nd 2021, students residing in Shanghai please do not leave Shanghai unless it's necessary. If you really need to leave Shanghai, you must apply and report to the Student Department in advance, and the Student Department will report to special committee for epidemic prevention.
Students who are traveling from or passing through the high-risks regions (e.g. districts, cities or provinces) or communities that are declared closed by the local government, please do not return to Shanghai until further notice from the college.
Students who arrived or already staying in Shanghai before August 22nd 2021 from low-risks areas and other provinces, you're required to carry out 14 days of self-health observations. Students should plan their travel trip in accordance to the official notice from the school. Please do not return to school before the date is informed.
Students from low-risk areas, who are returning to school after August 22nd 2021, should provide two negative reports of COVID-19 Nucleic Acid Test (NAT) within 48 hours both before departing to Shanghai, and another one after arriving in Shanghai. The time interval between the two Nucleic Acid Tests (NAT) should not be less than 48 hours.
The school opening date is subject to further changes according to the latest prevention and control policies of Shanghai Municipal Government, Shanghai Education Commission and Shanghai Normal University. If there are any changes, the school will announce and notify all students in time. Please monitor closely any updates and important notices on the school website and student Wechat groups at all times.
Thank you for all your cooperation and choosing your study at LRJJ. We looked forward to seeing you soon!
Les Roches Jin Jiang International Hotel Management College
上海锦江国际理诺士酒店管理专修学院
2021.8.18