Remote, Blended Learning, or Face-to-Face—Which Study Option at Les Roches Jin Jiang is Best For You?
During times that are both uncertain and fast-paced, it is essential to be flexible. When the pandemic first hit, educational systems took on the challenge of making learning as accessible as possible. Les Roches Jin Jiang is no stranger to this, giving their students more control over their academics by presenting the following options for them to choose from: remote learning, blended learning, and face-to-face learning.
Are you an incoming student that is curious to know which study option would work best for you and your needs? Whether you prefer studying on campus or from the comforts of your own home, you will soon learn that each option has its own benefits. We talked to students who are currently taking remote learning, blended learning, and face-to-face learning at Les Roches Jin Jiang. Hopefully this gives you a better picture of each kind, helping you understand which would be the best choice for you.
Remote Learning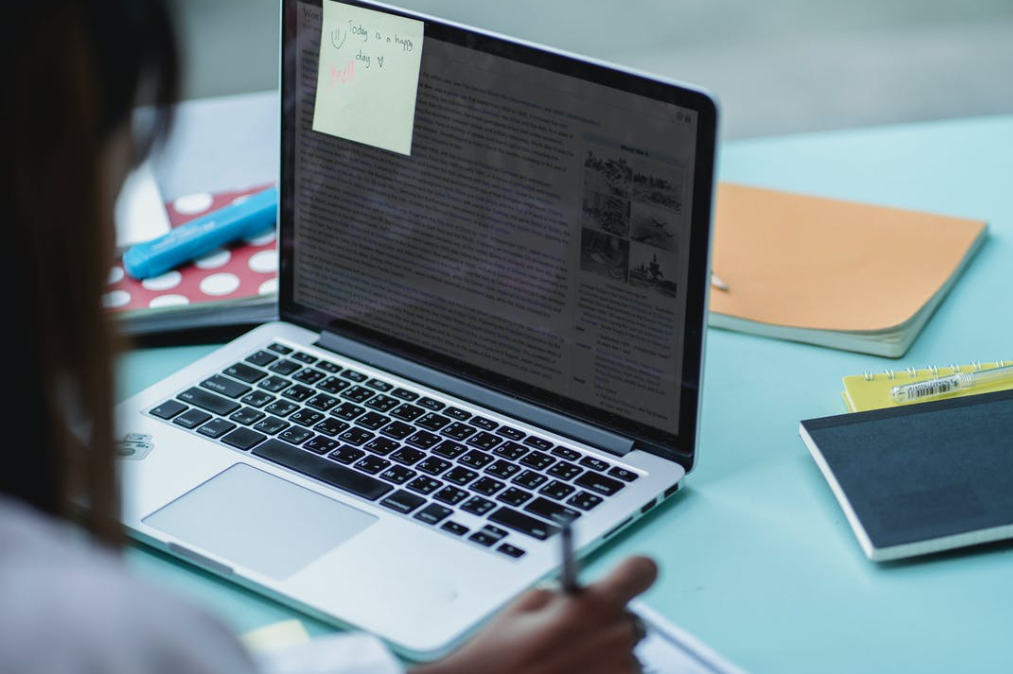 "Because of the pandemic, remote learning is the best option for me as it greatly lowers my risk of getting infected. It has also been efficient because I can take my classes anywhere and it is easy for me to catch up on the missed lessons with the recorded lectures on Zoom," says Cherry Zhang, a BBA in Global Hospitality Management student based in Indonesia, where she has been taking online classes for almost three months. One of her favorite things about this type of learning is that it is efficient, and that she has plenty of control over her day. These days, for example, she is busy with projects so she uses her time after classes to schedule meetings with groupmates and finish her homework.
Gonçalo Adelino is a year 1 International Hotel Management student based in Macau who is also taking the online learning option. "Due to the current COVID-19 restrictions, I spend most of my time at home, which means that I have classes in an environment where I personally concentrate better. In my opinion, remote learning brings me many benefits, the most noticeable one being time management," he shares. He looks at the situation in a positive light, saying that he has learned to become more flexible and adapt to different situations. "In between classes,  I also have the possibility to cook my meals, which only helps me improve my knowledge!" he adds.
Blended Learning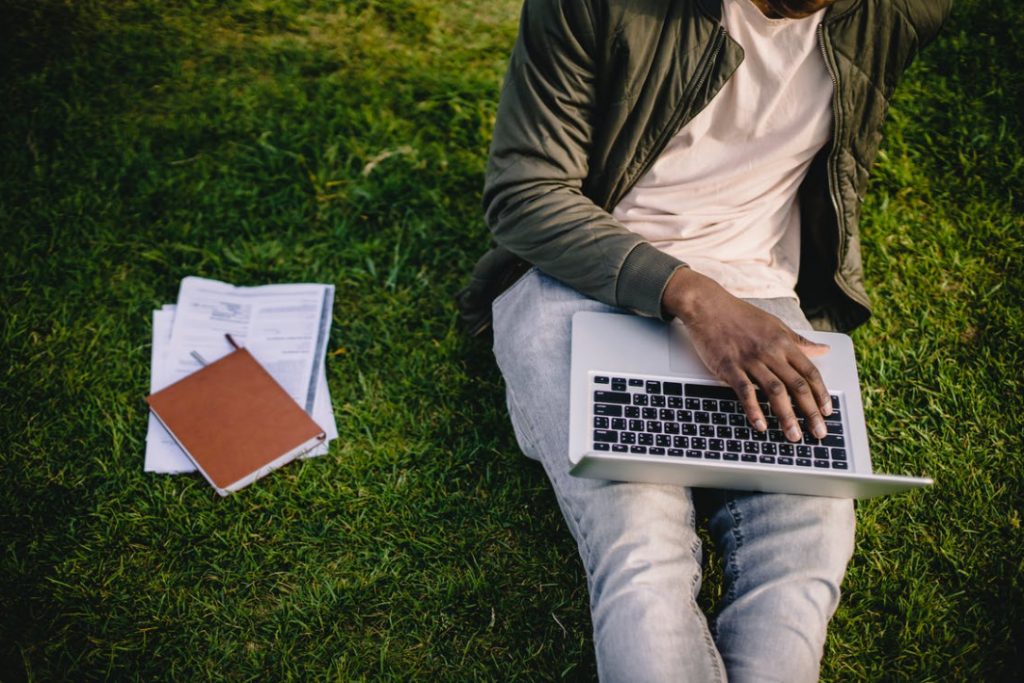 Bouquet Visutvatanasak is a Year 4 student taking up International Hotel Management. While she is currently based in Thailand doing online learning, she had previously attended classes in the Les Roches Jin Jiang campus and plans to do her BBA 6 and 7 in Switzerland.
"China has one of the highest rates in spending power and employment, and that's why I wanted to do my degree in the Shanghai campus," Bouquet starts. Her experience there was filled with a lot of learnings and firsthand exposure to what the industry has to offer—from practical classes in the kitchen to classes on management. These days, remote learning provides her with a set of new challenges and learnings. "Online learning is beneficial in the sense that you can learn from any part of the world. Les Roches made me learn about my strengths, weaknesses, and how passionate I am about the industry. I don't just like it at surface level, but I love it by heart. Every aspect is challenging yet enjoyable, and I only want to learn more."
Face-to-Face Learning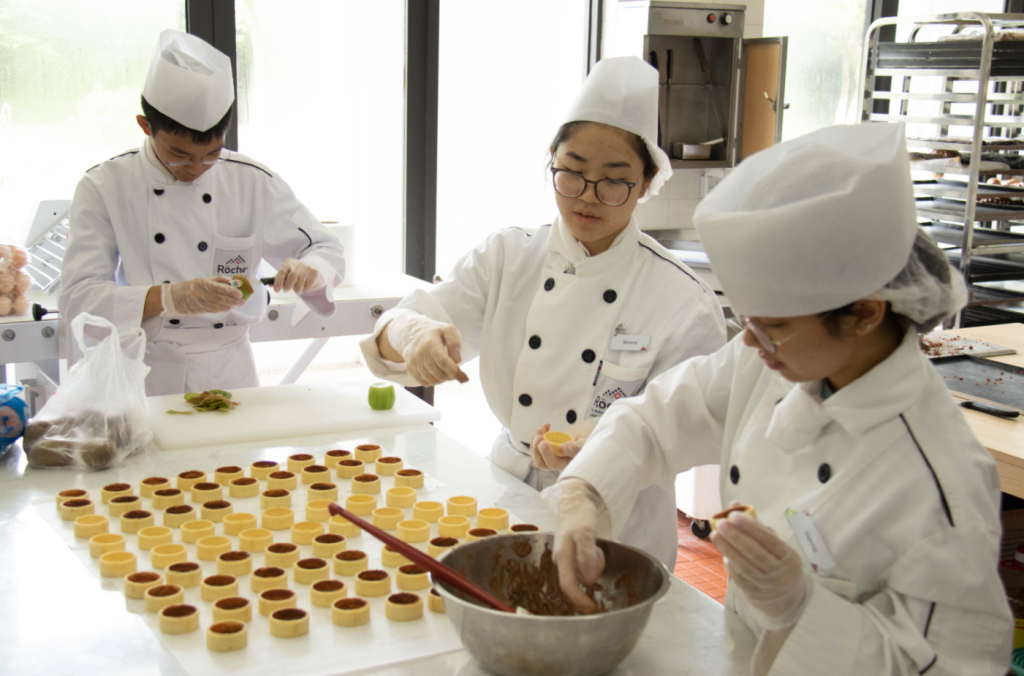 Ena Cheung is a Year 2 Student currently majoring in Les Roches Jin Jiang's International Hotel Management and taking their face-to-face study option. "Choosing Les Roches Jinjiang was largely due to its location. Having been in Shanghai with my family for almost 8 years now, I see this city as my second home. From its international communities to its modern architecture, Shanghai is truly a special place to be," she shares.
For Ena, there are a lot of benefits that come with studying on campus, such as developing a sense of school spirit. Her favorite benefit, however, is the opportunity to bond with her teachers and classmates. "Since studying in Les Roches, I've come to learn how much I appreciate meaningful connections with other people. Having been here for almost a year, it is clear how teachers and students in Les Roches treat each other with respect, and are genuinely interested in who you are as a person as well as who you want to become. Being a part of this school has made me realize that it is important to develop yourself and to not be afraid to take risks, especially when reaching for your goals," she shares.