Shanghai: 5 Places to Shop in China's Shopping Mecca
Shanghai: as the largest city in China, this cosmopolitan city is one of the world's top retail havens. With luxury stores, independent brands, local markets and everything in between, this bustling metropolis is teeming with places to shop and eat for locals and visitors alike. Whether you're just visiting or staying long term, be sure to brush up on your haggling skills and bring an extra suitcase. You're sure to find a surplus of one-of-a-kind items you can take home with you.
With an abundance of choices, picking the best places to go for your shopping trips can be a little intimidating. Here, we've narrowed down those choices to the top 5 places you can go to shop, dine and explore.
Fuzhou Road Cultural Street
Fuzhou Road, Huangpu District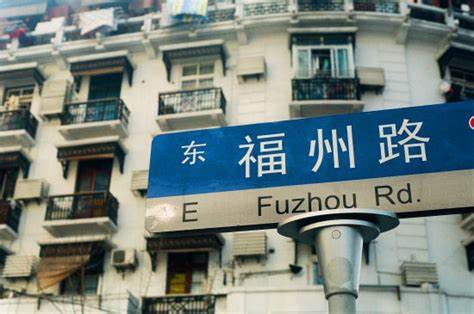 Located near People's Square, Fuzhou Cultural Street isn't just a shopping street–it's a significant part of Chinese culture and history. What started as a street known for housing numerous brothels in the 19th century transformed into the birthplace of Chinese Commercial Press in 1847, which marked the evolution of China's publishing industry.
Known widely as the "First Street of Chinese Culture," Fuzhou Cultural Street is an elegant, historic shopping street lined with diverse eateries and vendors. Here, expect to see shops housing all manner of cultural items like books, music, stationery and art. The area also has a theatre and cinema that features both Chinese and Western entertainment.
For bookworms, this is the ideal place to be–Fuzhou Road Cultural street is home to 30 different bookstores, including Shanghai Book City, the largest bookstore in the city.
InShop
1605 Nanjing Road West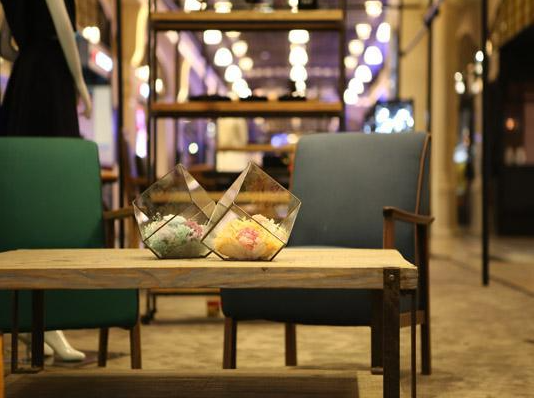 Interested in supporting independent designers and purchasing eye-catching, one-of-a-kind designs? Look no further than InShop.
No one would think that this small, quiet space located underneath the Jing'an Temple Metro Station would host an impressive selection of designs, but InShop is home to a wide variety of goods to enjoy. From striking pieces designed by Shanghai's independent designers, to little knick-knacks that are perfect for souvenirs, InShop has something for you, as well as your friends and family.
Besides local designers, expect to find a variety of food items as well, like locally made chocolates and coffee from Yunnan. Concept stores and off-season outlets also litter the area. For more lifestyle-based options like hair salons and health stores are available for your perusal.
South Bund Fabric Market
399 Lujiabang Road, Huangpu District, Shanghai, China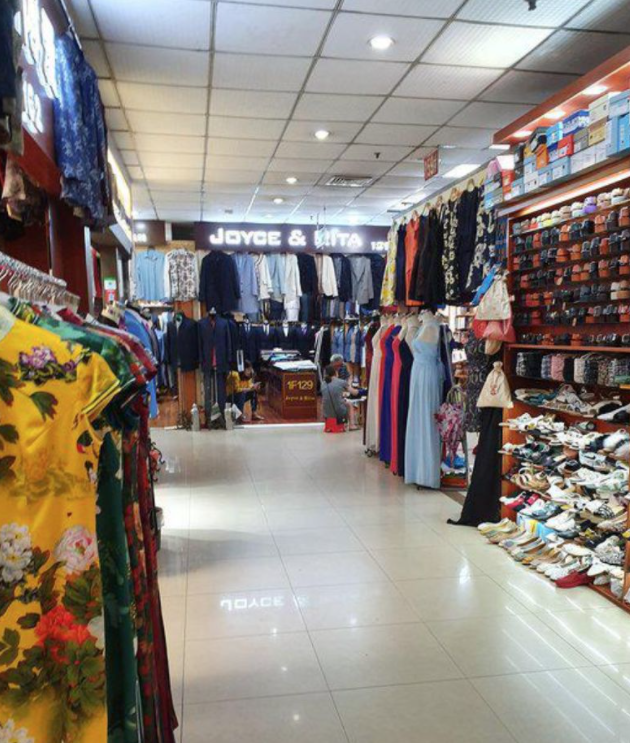 If you have a preference for one-of-a-kind, made-to-measure clothing, look no further than The South Bund Fabric Market. With over 300 seamstresses and tailors and an array of fabric choices, this market has been the go-to place for custom made clothing since 2005.
This 3-floor market has hundreds of stalls that sell an overwhelming assortment of fabric like linen, cotton, chiffon, silk. Vendors can also make anything you wish, like shirts, jackets, suits, dresses and gowns. Come prepared with cash, however, as the vendors don't accept credit cards. Also, don't forget to bargain for a fair price!
Depending on the complexity of your design, pieces can take anywhere between 48 hours to one month. Be sure to allow a day or two for alterations as well.
The South Bund Fabric Market is open from 9AM to 6PM daily.
Tianshan Tea Market
518 Zhongshan W Rd, HongQiao, Changning Qu, Shanghai Shi, China
If you're a tea aficionado, the Tianshan Tea Market is the place for you. This market looks like a temple on the outside, but is a multi-floor haven for everyone who enjoys a good cup .
From oolong, to Long jing, to black tea, expect to find every kind of loose leaf tea available, as well as all kinds of tea-related paraphernalia. A wide  selection of fruit and health teas are also available.
Don't be in a rush to purchase anything early in your visit. Many stores provide samples of their offerings, so take your time before you make your purchase. Be sure to do your research before you go. Also, be prepared to haggle–some shops may raise the prices on their teas for foreign visitors.
Wujiang Road
Wujiang Rd, Jingan Qu, Shanghai Shi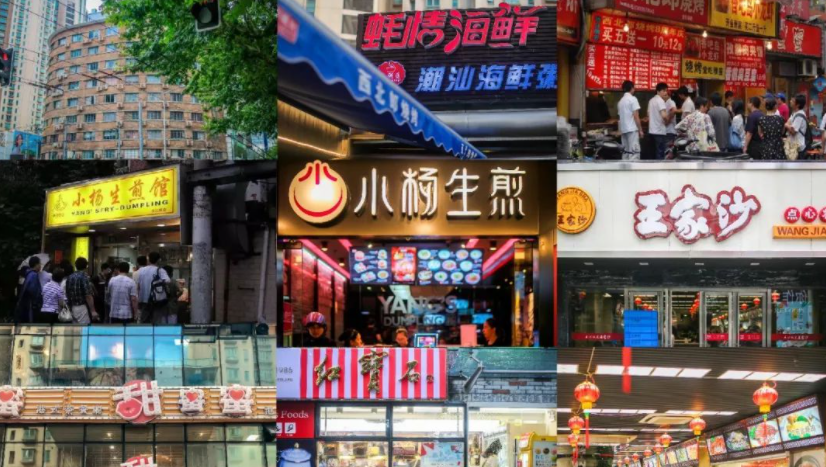 Attention all foodies: if there's one place you need to be, it's Wujiang Road. Popular with the local lunch time crowd, this is the place to find an overwhelming number of restaurants and snack stalls dedicated to international and traditional Chinese cuisines.
Popular choices here are the meat skewers and crab dishes, as well as branches of household names like Nanxiang Xiaolongbao, Yang's Fry Dumplings and Xi Bei Lang Barbecue. Besides local favorites, you will also find a selection of international dishes, like Japanese takoyaki, Korean bibimbap, Pho, and even burgers.
Be sure to come here before the mealtime rush, and save space for dessert–a sweet treat from Awfully Chocolate is the best way to wrap up any meal.